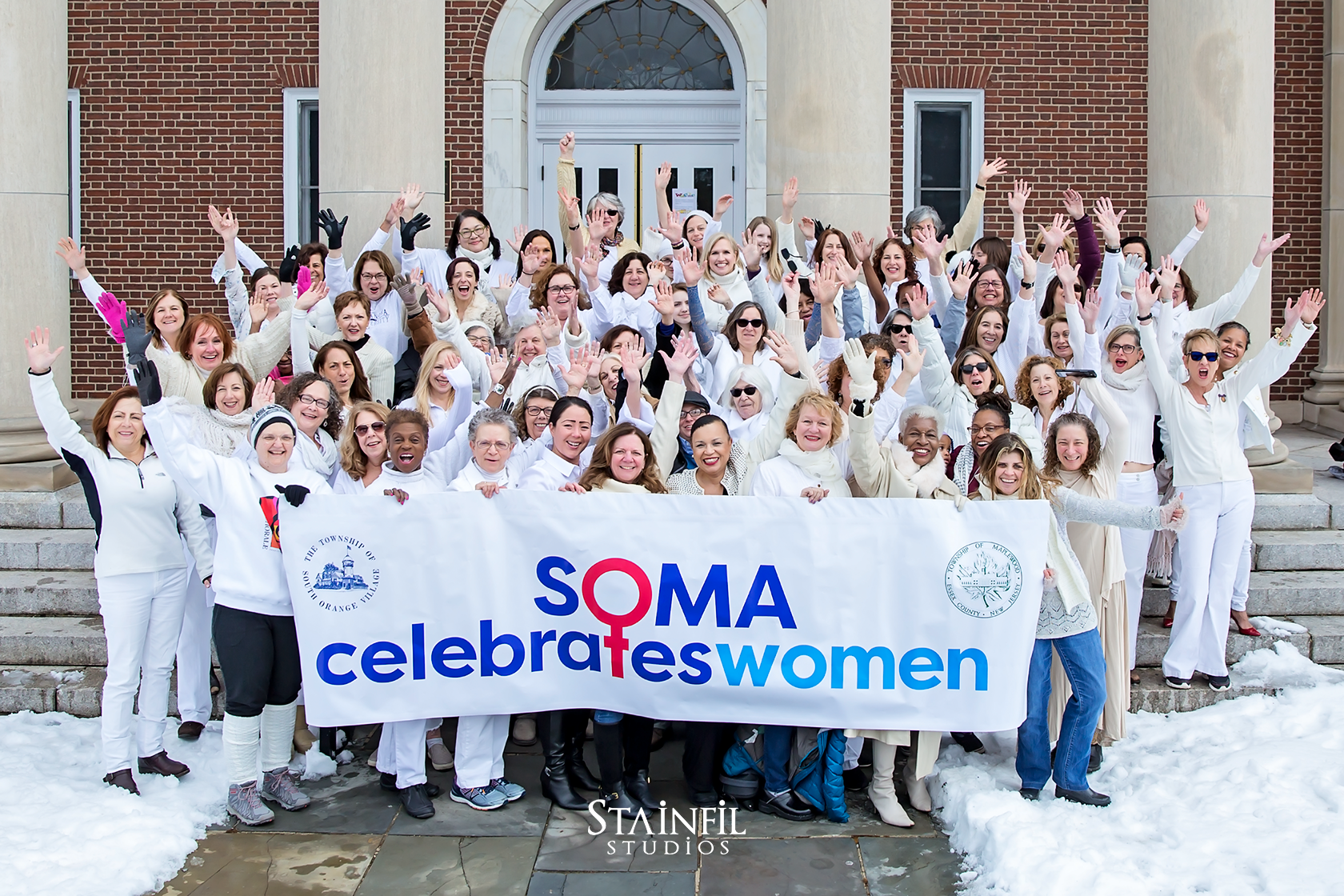 Thanks for joining us in our 2019 celebration of Women's History Month in Maplewood & South Orange! We hope you'll join us in 2020 and remember to celebrate women all year long!  

SOMA Celebrates Women
South Orange and Maplewood communities honored the lives and achievements of women.
No longer can the role of women be forgotten, overlooked, erased or devalued. This is our time to shine and proclaim "Women's Rights are Human Rights" and we demand equality!  #SOMACelebratesWomen
Thanks to those who joined other women and girls for a series of special events geared towards education, empowerment, support, and solidarity as we celebrate Women's History Month. To find events honoring women all over New Jersey, go to www.njwomenshistory.org.
SOMA Celebrates Women's History Month is brought to you by: Nancy Adams, Maplewood Township Committeewoman; Sheena Collum, South Orange Village President; Karen Hartshorn Hilton, South Orange Village Trustee; Deborah Davis Ford, South Orange Village Trustee, Bob Zuckerman, Executive Director of the South Orange Village Center Alliance; Deb Yohannan, Executive Director of Maplewood Village Alliance and Julie Doran, Executive Director of the Springfield Avenue Partnership in Maplewood.