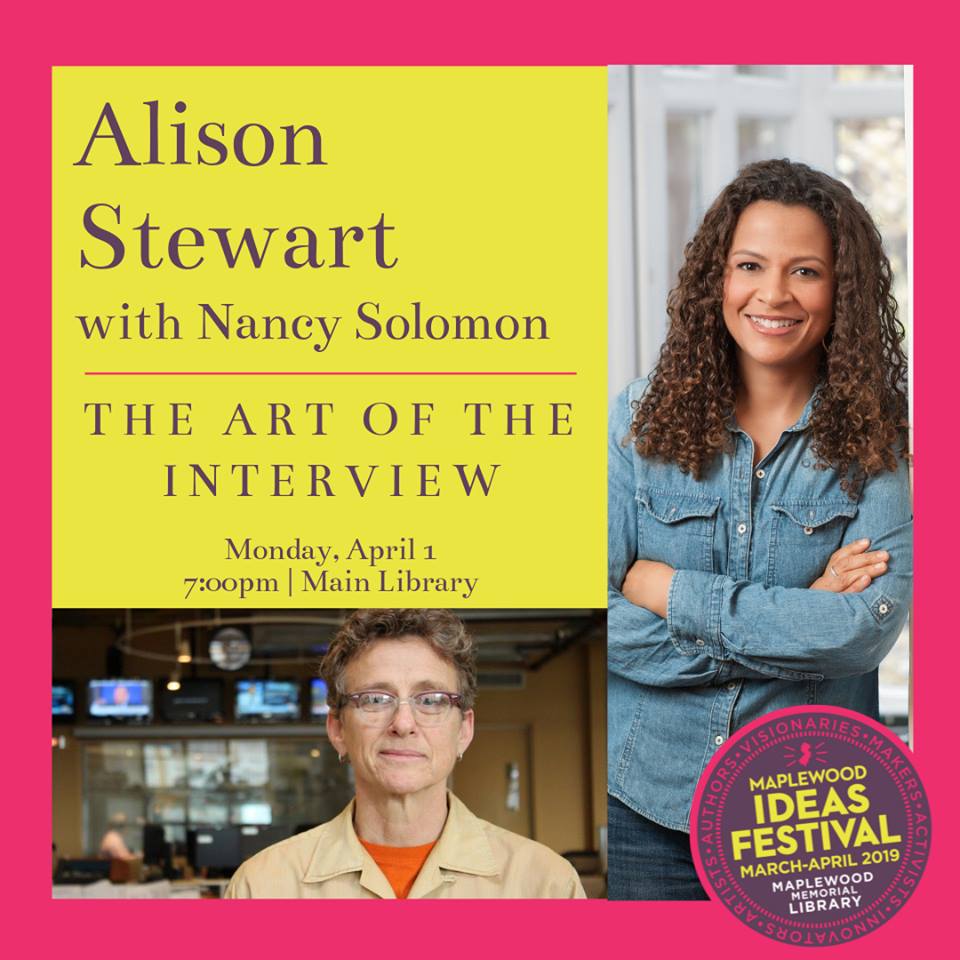 Maplewood Ideas Festival: Alison Stewart w/ Nancy Solomon
Monday, April 1st7:00 PM
Maplewood Memorial Library, 51 Baker St., Maplewood
Learn More
Alison Stewart: The Art of the Interview, with Nancy Solomon
Alison Stewart, host of WNYC's All Of It With Alison Stewart changes roles and answers the questions. We'll hear about the secret sauce of great interviewing and what happens when live radio goes badly. Nancy Solomon is the managing editor of New Jersey Public radio and WNYC.
Learn more about Alison Stewart here: http://alisonstewart.net/
Learn more about Nancy Solomon here: https://www.wnyc.org/people/nancy-solomon/
Maplewood Memorial Library is gearing up for the 6th Annual Ideas Festival, celebrating the talent and creativity of our community. The Festival will begin on Saturday, March 23 and end on Saturday, April 6 with Tina Kelley receiving the Maplewood Literary Award. Additional details are available at www.maplewoodlibrary.org.