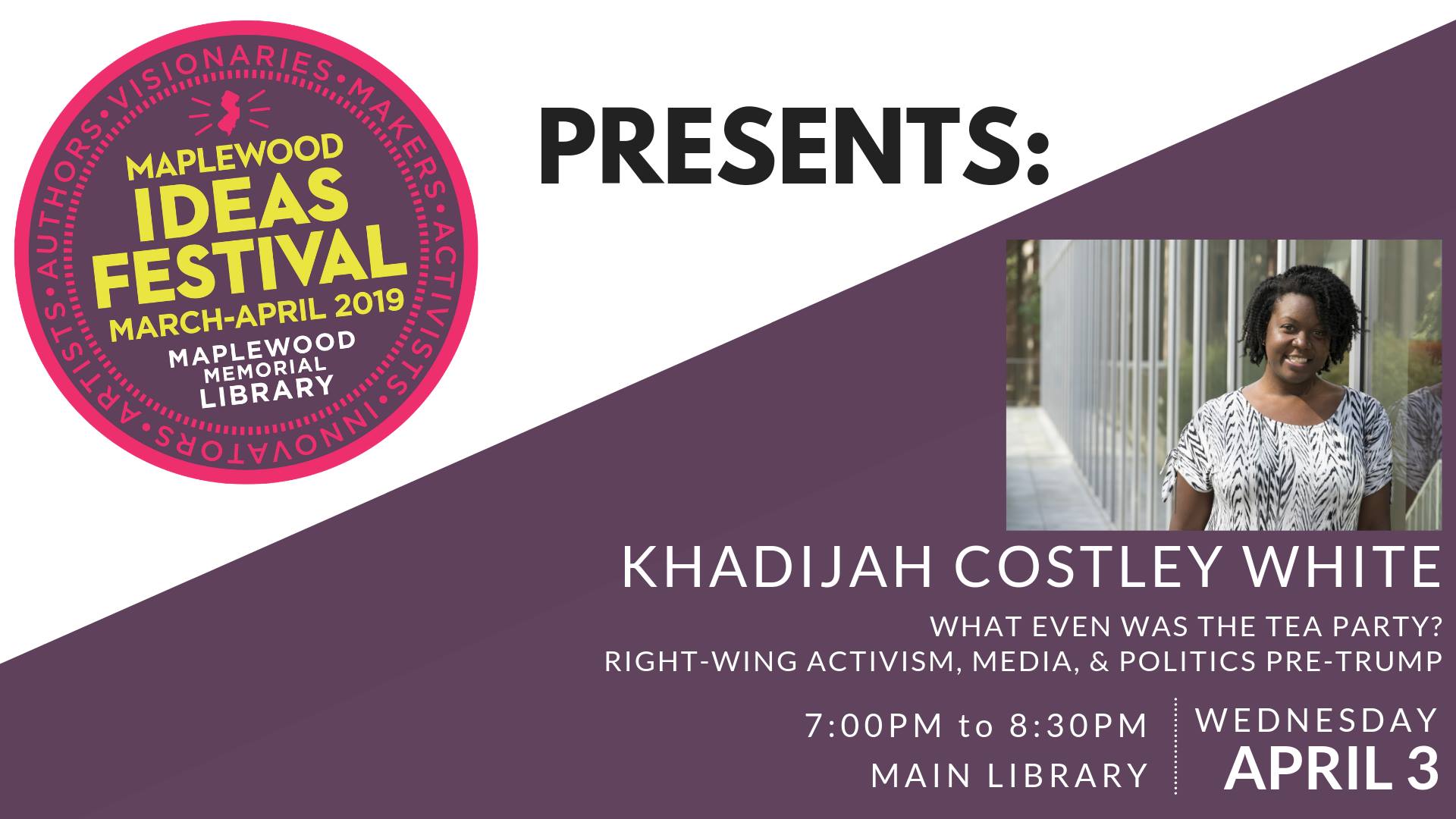 Ideas Festival: What Even Was the Tea Party?
Wednesday, April 3rd7:00 PM
Maplewood Memorial Library, 51 Baker St., Maplewood
Learn More
Dr. Khadijah Costley White: What Even Was the Tea Party? Right-Wing Activism, Media, and Politics Pre-Trump
Dr. Khadijah Costley White is an Assistant Professor in the Department of Journalism and Media Studies at Rutgers University and an activist and community organizer.
Learn more about White here: http://www.khadijahwhite.com/
Maplewood Memorial Library is gearing up for the 6th Annual Ideas Festival, celebrating the talent and creativity of our community. The Festival will begin on Saturday, March 23 and end on Saturday, April 6 with Tina Kelley receiving the Maplewood Literary Award. Additional details are available at www.maplewoodlibrary.org.