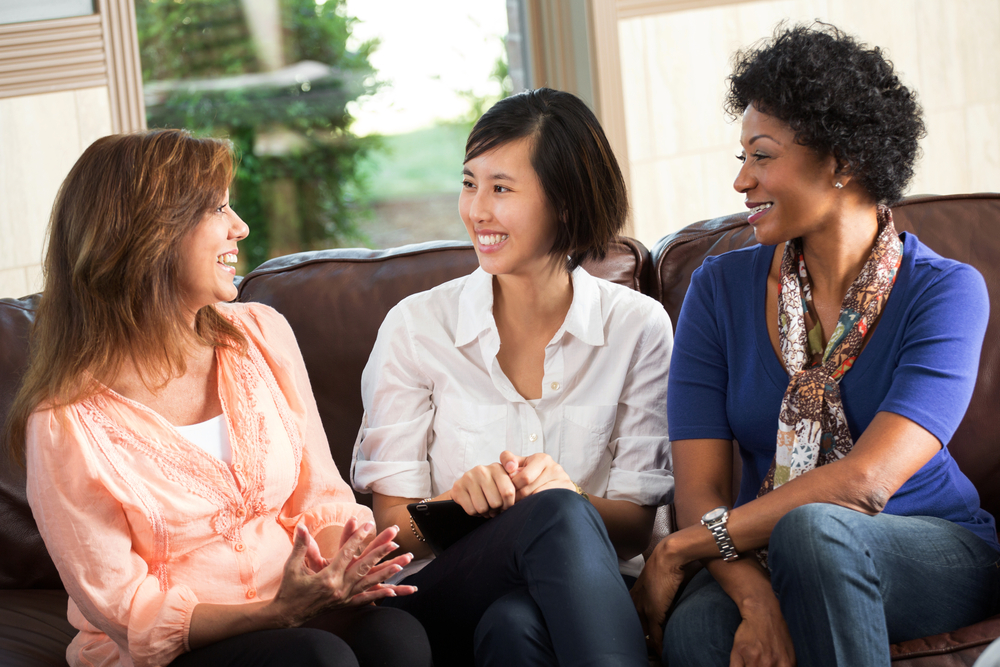 Intellectual Salon
March 30th2:30 - 6:00PM
Maplewood Senior Center building, 106 Burnett Ave., Maplewood
Learn More
2:30 Gather
3-5 Intellectual Salon
5-6 Wine & Cheese
Join women and men at this forum where during round-robin break-out groups, you can learn from others who've experienced the same issues or have learned from them. Learning from others' experiences gives you the best advice! Afterwards, we'll wind down with a wine & cheese reception. Here are the breakout group topics:
Navigating Your Way to the Table
Women are traditionally spoken over and it's hard to be heard. As Lt. Gov. Sheila Oliver said, "If you're not at the table, you're on the menu." How do women get to the table? How do women get into positions where the decisions are made, politically and professionally? How do you get into the "room where it happens"? In this breakout group, see how other women have succeeded in this regard and learn from each other on how you can get to the table and be listened to as well.
Doing It All, Having It All: Can It Be Done?
It's the question on most women's minds, and is asked over and over in articles and opinion columns: Can I have it all?
What have been the obstacles and triumphs you have encountered while trying to do so? Join this breakout group to find out how your fellow community members feel about the subject, and come up with action items to address issues that arise when we try to do it all. Can it be done?
Women's Health Issues: Not Just Reproductive Rights
Women need to be in charge of their bodies and, perennially, we have fallen short. Aside from pregnancy and reproductive rights, there are concerns that affect women differently and that can have a devastating toll. Did you know that heart disease is the leading cause of death in women and women are less likely to get emergency care and treatment for high cholesterol? More women than men suffer strokes each year, but some risk factors are unique to women: birth control pills, being pregnant, and migraines. Additional health issues that affect women differently than men include depression, stress, alcohol abuse, urinary tract health and sexually transmitted diseases. How do we protect ourselves? How do we make sure we are getting access to necessary care? How do we stop the infringement of our rights? Come to join the discussion and see what steps we can take to make sure we are the best us we can be now and in the future.