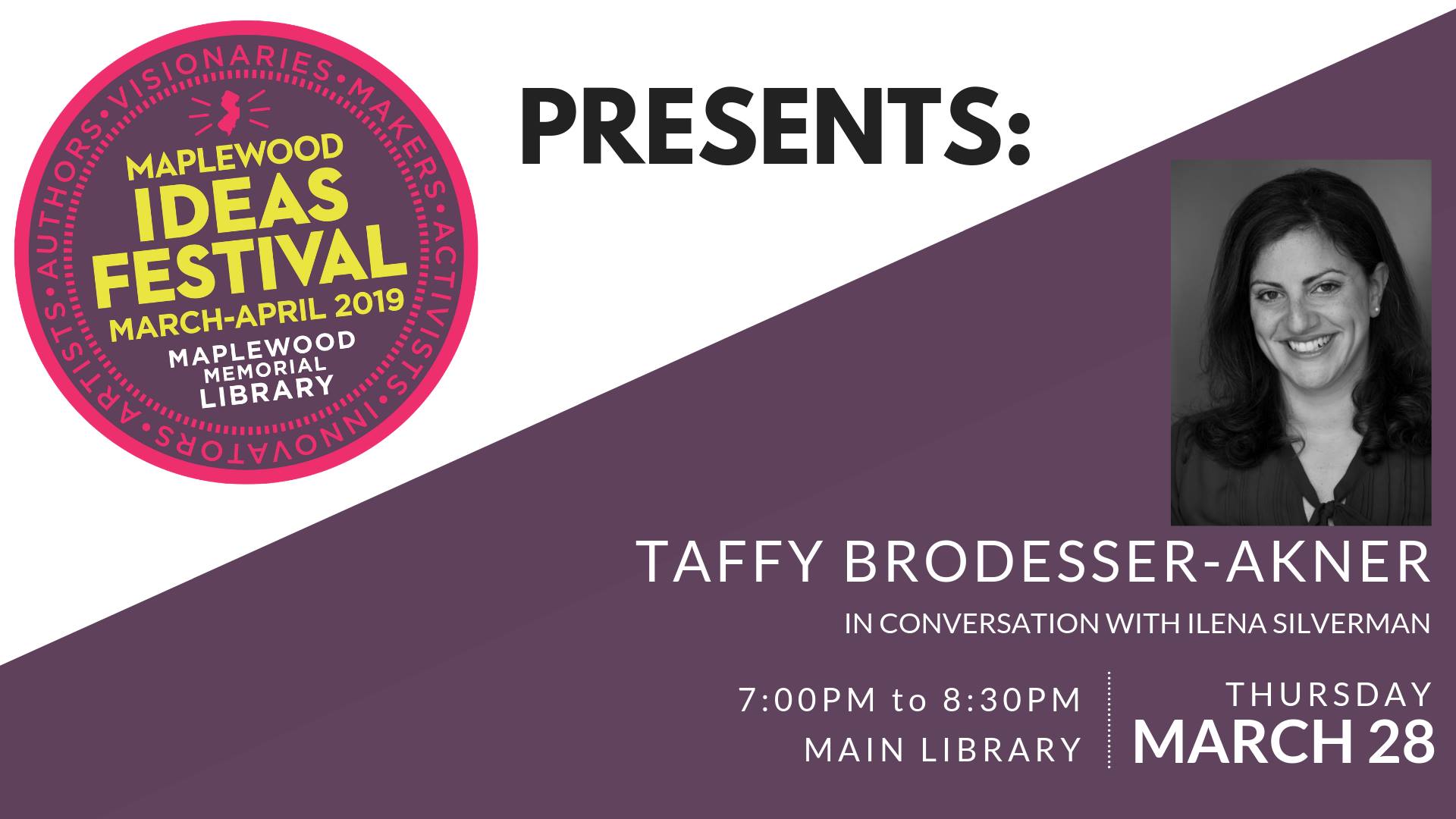 Maplewood Ideas Festival: Taffy Brodesser-Akner
March 28th7pm - 8:30pm
Maplewood Memorial Library, 51 Baker St. Maplewood
Learn More
Taffy Brodesser-Akner with Ilena Silverman. Brodesser-Akner is a staff writer at the The New York Times Magazine and writes for the newspaper's Arts & Leisure section. Silverman is the Features Editor of the New York Times Magazine.
Learn more about Taffy Brodesser-Akner here: http://www.taffyakner.com/
Maplewood Memorial Library is gearing up for the 6th Annual Ideas Festival, celebrating the talent and creativity of our community. The Festival will begin on Saturday, March 23 and end on Saturday, April 6 with Tina Kelley receiving the Maplewood Literary Award. Additional details are available at www.maplewoodlibrary.org.