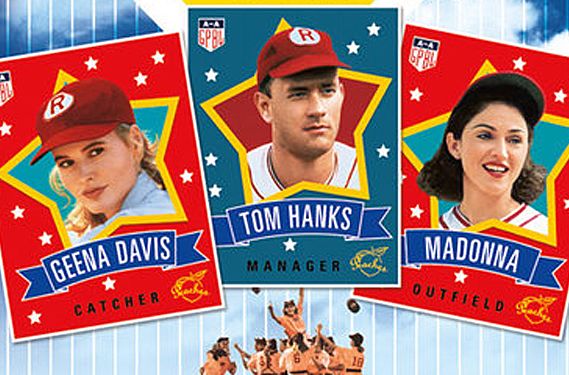 A League of Their Own Movie Night
Saturday, March 16th6pm - 9pm
Loft at SOPAC, South Orange Performing Arts Center
REGISTER NOW
Join us on Saturday, March 16 from 6pm – 8:30/9:oo in the Loft at the South Orange Arts Performing Center Loft for a SOMA women, men, girls and boys slumber party filled with popcorn, pizza, ice cream, and whatever chocolate we can get our hands on to celebrate women's achievements! We're proud to bring you a viewing of A League of Their Own!
No need to dress to impress – be yourself, let your hair down, grab your blankets and pillows.  This will be fun and hopefully inspirational for everyone!
Storyline:  As America's stock of athletic young men is depleted during World War II, a professional all-female baseball league springs up in the Midwest, funded by publicity-hungry candy maker Walter Harvey (Garry Marshall). Competitive sisters Dottie Hinson (Geena Davis) and Kit Keller (Lori Petty) spar with each other, scout Ernie Capadino (Jon Lovitz) and grumpy has-been coach Jimmy Dugan (Tom Hanks) on their way to fame. Madonna and Rosie O'Donnell co-star as two of the sisters' teammates.
"It's supposed to be hard! If it wasn't hard, everyone would do it. The hard… is what makes it great!"