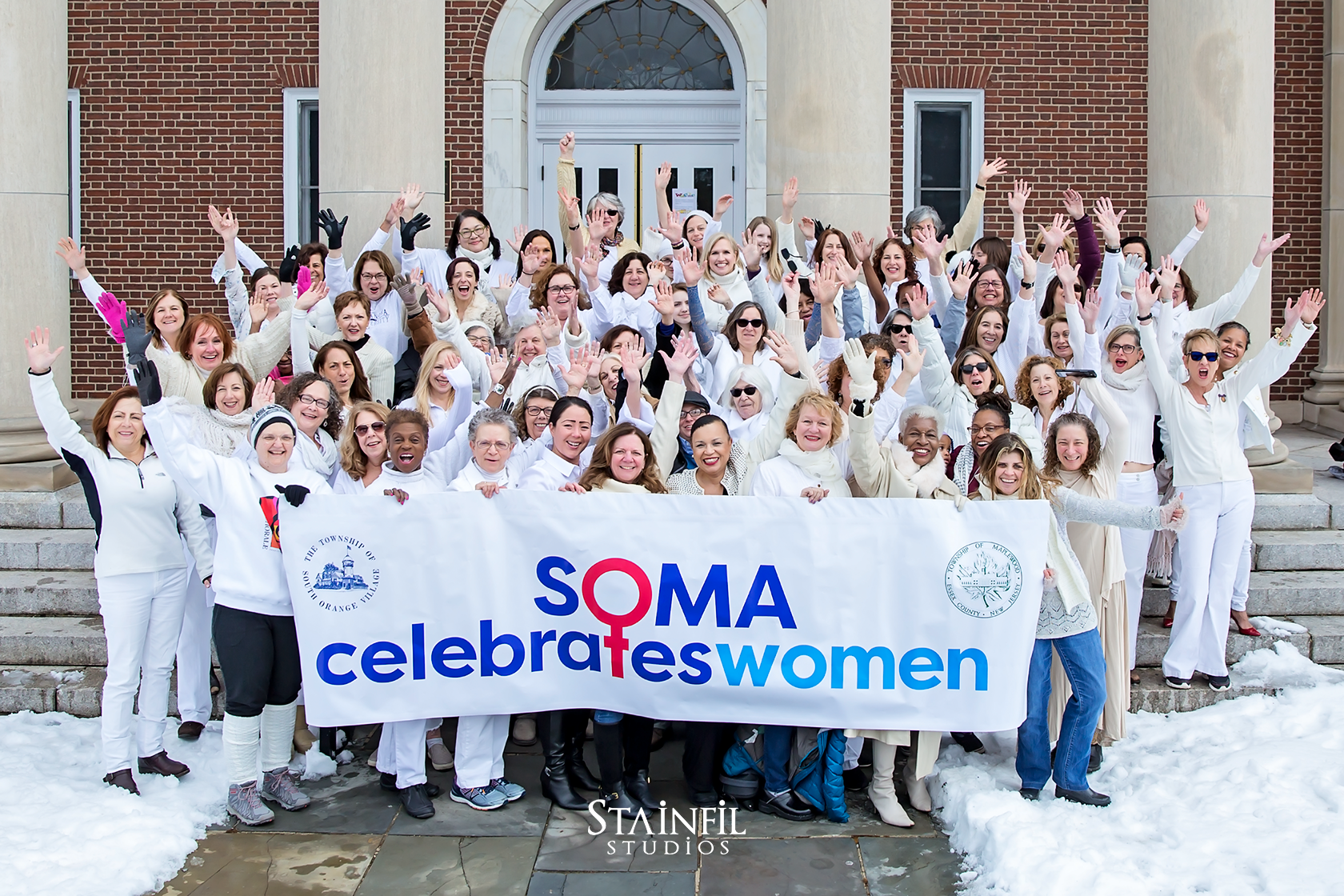 SOMA "Wear White for Women" Group Photo
Saturday, March 2nd3:45PM - 4:30PM
Maplewood Town Hall
Learn More
We're coming together to make a statement – women's rights are human rights.
Join us for a commemorative photograph of the inaugural year of SOMA CELEBRATES WOMEN. #somacelebrateswomen
We are calling on all the women in South Orange and Maplewood to meet at the Maplewood Town Hall, 574 Valley Street, at 3:45PM on Saturday, March 2nd.  Women of all ages are welcome, so grab your daughters, your girlfriends, your sisters and your mothers and help us launch SOMA CELEBRATES WOMEN.
Men and boys are also welcome, please wear white though!
We're asking all participants to wear white in honor of the women from the suffrage movement who worked to earn our right to vote (and also it will make a nice photo!) You are sure to run into old friends and meet some new ones too, share some laughs, create a new memory and lend your voice to the Year of the Woman.
Special thanks to our local photographer, Reggy Stainfil of Stainfil Studios, for lending his time and talent to this program
About: You've likely seen women from all walks of life "wear white" to send a powerful message but why white?  White, purple, and gold were the official colors of the National Women's Party and the suffragist movement. According to the Congressional Union for Woman Suffrage's statement of purpose, the colors were chosen deliberately: purple for "loyalty, constancy to purpose, unswerving steadfastness to a cause," gold for "the color of light and life and "the torch that guides our purpose." And white, "the emblem of purity, symbolizes the quality of our purpose."