SOMA Women in Business — Sheila Turner-Cartlidge, Astha's Art Gallery and Our Gang Travel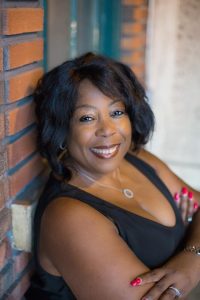 Sheila owns two successful businesses on Springfield Avenue, and as if that isn't enough, take a look at all her accomplishments and passions.
Sheila, a native of Brooklyn, New York, an accountant, artist and business entrepreneur is the owner of Astha's Art Gallery and OUR GANG TRAVEL located at 1897 Springfield Avenue in Maplewood, New Jersey.
Before her early retirement in January 2002, Sheila was Chief of the Appeals Divisions in Long Island, New York and Newark, New Jersey, She received over 25 distinguished managerial and achievement awards from the Federal Government's U.S.Treasury Department. She is best known for her mentoring of women and minorities helping them to achieve technical positions opposed to clerical positions within the Federal Government.
Because of her passion for art, Sheila founded in October 1998 and is now the President of Astah's Fine Art Gallery. Astah's has been recognized as the fastest growing art gallery in New Jersey, specializing in African American Art from around the world. She has always had a good eye and visual skills needed to select artwork and frames to help build a valuable collection similar to a stock portfolio. Astah's is responsible for offering the community art that is not just beautiful but also an investment. Sheila believes in introducing the collector to renowned artists who provide positive and beautiful expressions of a people.
She is also the co-founder with her husband Alonzo of Our Gang Group, LLC that is the corporation of Our Gang Travel in five states. Sheila is responsible for the development and management of specialized and group travel. She manages the company's largest specialty cruise entitled "Cruise the Nite Away"
Sheila and her husband Alonzo have a vision for both Businesses where they can expose people to travel and cement memories because "you haven't seen the world until they show it to you". They will also continue to enrich the art community and nourish the creativity of young art minds so that one day their artwork will hang in an appreciable art gallery and be sort by collectors.
SOMA Women in Business — Simone Anthony Brown, Express Yourself Studios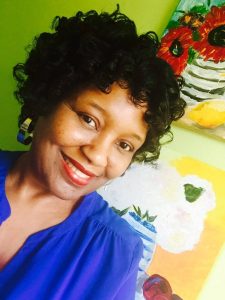 Meet Simone Anthony Brown, an artist, instructor and owner of 
Express Yourself Studios, LLC
, located at 1877 Springfield Avenue in Maplewood. Simone has been inspiring children and adults for 11 years offering art classes, workshops, summer camps, birthday parties and other art events. The idea for Express Yourself Studios was derived from the need to create a work-life balance. A mom of 4 children, she and her husband, Rodney decided they would build a business that will be 
family-oriented and allow for that balance.
Her former tenure in the advertising and publishing fields, holding positions in Media Planning at Young & Rubicam, DMB&B and Deutsch and Sales Development roles at The New York Times, Essence and People has given her the tools to run her art studio and gallery with great success. Simone's mission for the studio is to be an outlet for children and adults to express themselves creatively via classes in the arts.
The breadth of programs offered at Express Yourself Studios is a reflection of Simone's passion which is to foster creativity and community, and infuse young children and adults with some art history education so that participants can leave a class and conduct further exploration and research about a specific genre of art or an artist on their own.
Simone wants her doors to always be open to new people and ideas. "As the neighborhood is changing, new buildings are going up attracting new residents to Springfield Avenue, we are dedicated to being a creative outlet for everyone and will continue to evolve as the
neighborhood evolves." To learn more about the studio and its offerings, visit 
http://www.expressyourselfstudiosllc.com.
SOMA Women in Business — Dancette Pratts, Inspirational Dance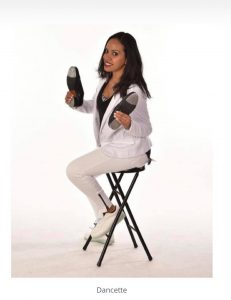 Meet Dancette Pratts, dancer, teacher, choreographer and small business owner. Oh, and she even performed with Prince … definitely a rock star woman of SAM!
With over 20 years dance experience, she has her own unique styles of tap, jazz, salsa, hip-hop, and praise dancing. She never limits
 herself to one style or one location. She has taught in local public schools for their after school enrichment programs, performed for cultural events and in local dance studios, all to share her love of the arts.
She has been featured in many magazines including Dance Teacher Magazine, Dance Spirit Magazine and Matters Magazine for her outstanding work. Dancette has accepted the position of and is currently serving as the Vice President of the National Association of Dance Affiliated Arts.
Dancette has performed in large venues such as MTV, Madison Square Garden, PNC Arts Center, the New Jersey Performing Arts Center, Beacon Theater, Prudential Center, Carnival Choreographers Ball, World Changers Church New York, as well as 3121 in Las Vegas with Prince. Dancette has led many dance competition teams, often winning first place. She has likewise traveled from New Jersey to China, showcasing her talents and skills.
SOMA Women in Business — Jacqueline Podhurst, Jackie and Son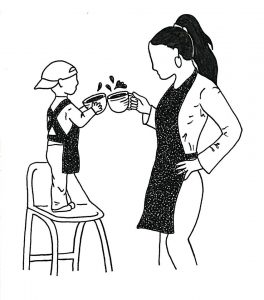 From manually assembling the NY Times at 6am every morning while working at her family's deli and grocery shop as a little girl, to managing one of her family's restaurants while a full-time college student, to the life-changing moments in between like getting married and having her beautiful son – Jackie of Jackie & Son has now fulfilled her dream, to open her own restaurant.  When she had her son, Santino, she left her job in NYC and shifted her vision back toward the industry she's known and loved since she was a little girl. Ready to open her heart, talent, and passion to the world through Jackie & Son, she got to work making the mouthwatering menu and designing every inch of the store with the goal of creating an unmatched customer experience.
Jackie's family is Israeli-Arab, much of her family still living in Israel in the city of Nazareth and Rama Village. When she goes back home every year, she not only gets to experience the love and affection from her friends and family, she also gets to experience the delicious Middle Eastern and Mediterranean food that her family whips together every day. Jackie's mother, grandmothers, and many aunts are gifted cooks and imparted upon her the importance of serving fresh, authentic, rich in flavor food that's always beautifully displayed without exception.
Jackie's lineage of extraordinary cuisine is on full display at Jackie & Son. Whether you are in a rush and need to grab take out, seeking a great vibe to work or hang out while chowing down, or looking for the ultimate dining experience, Jackie & Son will hit the spot every time. Jackie sees Jackie & Son not simply as a restaurant, but instead, as a beacon of  love, flavor, creativity and most importantly, a place you can count on and be inspired by each and every day.
SOMA Women in Business — Kathy Blair, Hair Chalet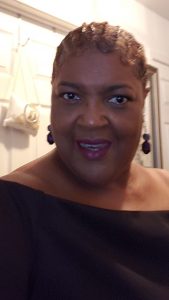 Meet Kathy Blair, a 43+ year hair colorist, lead hairstylist and owner of 
Hair Chalet
 Multicultural Hair Salon (
1632 Springfield Ave. Maplewood NJ, 07040
). Kathy started her career in 1976 and quickly fell in love with the creativity needed to transform hair from one color to another. Thus began Kathy's passion for all things hair and color. She feeds this passion with continued education to ensure that she remains informed, knowledgeable and current.
After working for 
Hair Chalet
 for 3 years, Kathy acquired the business from the original owner 15 years ago. Hair Chalet is a philanthropic salon; always reaching out into the community to donate to causes close to Kathy's heart such as Autism Awareness, St. Jude's and The Special Olympics, just to name a few. Kathy sits on the board of Springfield Avenue Partnership and is a trustee and host at her church, Rivers of Living waters of NJ. Kathy is extremely active in her church's out reach program to which Hair Chalet and their guests generously donate several times a year. Hair Chalet has hosted numerous events that include Women's Appreciation day, Breast Cancer Awareness, Health, Nutrition and Medicare Seminars, and Storytelling with Arts and Craft events for children.
As a guest at Hair Chalet, you will immediately feel welcomed. Kathy has fostered an amazing atmosphere where Hair Chalet stylists love and support one another and guests meet for the first time becoming fast friends looking forward to their next visit. Whether you're new to Hair chalet or have been a guest for 40 years, you'll enter as guests but always leave as friends.
SOMA Women in Business — Anna Winkler of Shakti Yoga & Living Arts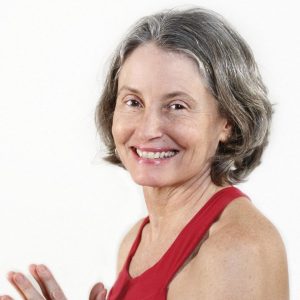 Meet Springfield Ave business owner, yoga master and all around fabulous person, Anna Winkler of Shakti Yoga & living arts.
Anna has been practicing and teaching yoga since 1989 and has been teaching in the Maplewood area since 2001 (the Yoga Room in Millburn). She is the founder and director of Shakti Yoga & living arts since June 2005. Shakti Yoga & living arts is a center dedicated to the art of living well. The vision at Shakti is to offer programs that honor the diversity in all, and encourage awareness of the underlying unity within. Shakti is joyfully committed to serving our community by offering classes, workshops and healing services in a variety of styles for Every Body.
Thank you Anna for your commitment to SAM and the SOMA community!
SaveSave
SaveSave