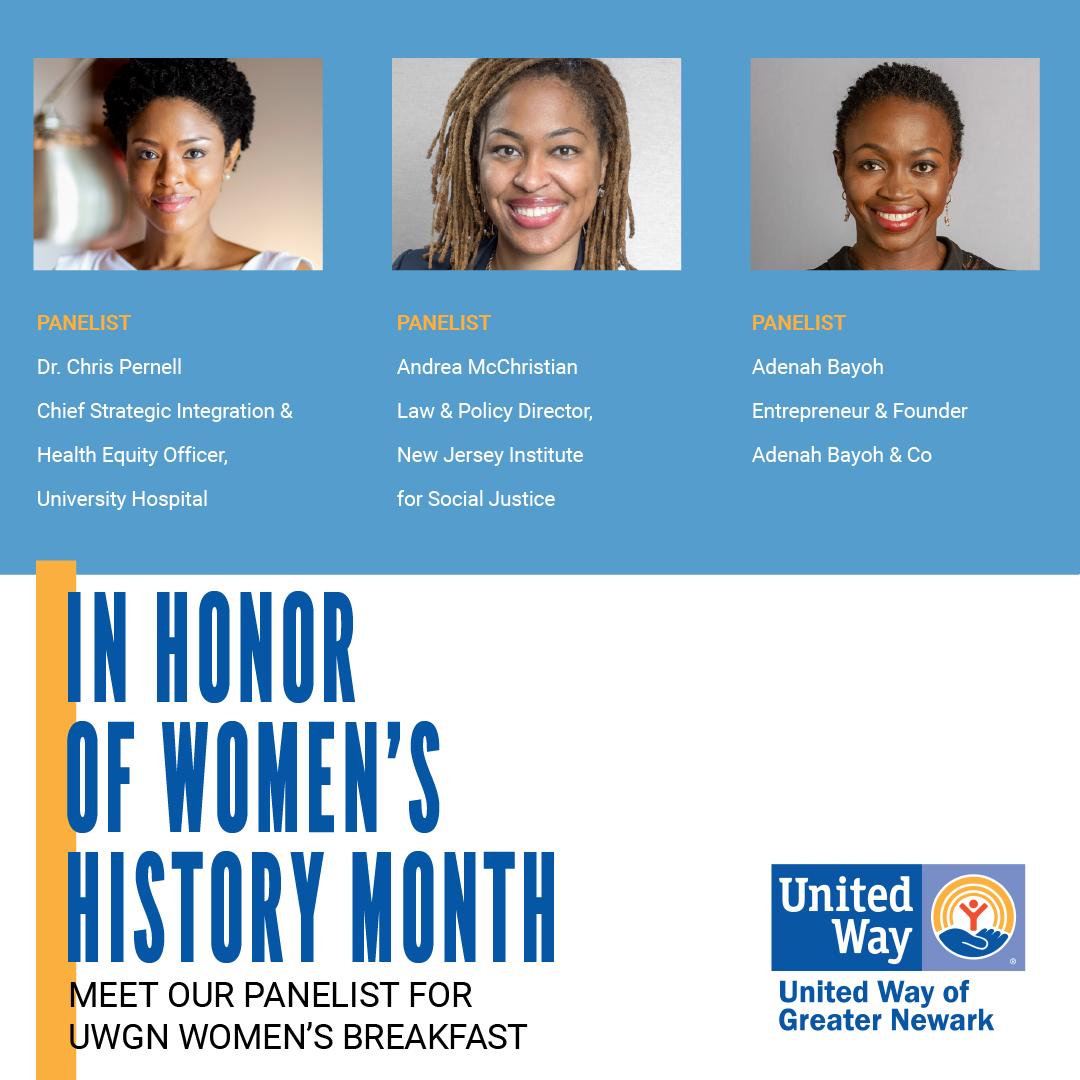 Annual Breakfast: Women Leading Through Crisis
March 18, 20219:30 - 10:30am
Online
Learn More
"In a meta-analysis of 95 studies involving over a hundred thousand people, women typically underestimated their leadership skills, while men overestimated their skills."
Don't miss the opportunity to meet amazing women using their leadership skills to lead through CRISIS.
EMPOWERING WOMEN EACH YEAR
For more than 95 years, United Way of Greater Newark has committed to improving the lives of individuals, children and families to strengthen our collective community. Through our convening, collaborations, and investments, we focus on increasing the positive outcomes of education, health and financial stability. Each year, our Women's Empowerment Breakfast brings together our community and is an integral part of our mission to inspire the important women in our lives to become engaged, uplifted and empowered in their respective communities.
Presented by the United Way of Newark of Greater Newark. Click here for full information.