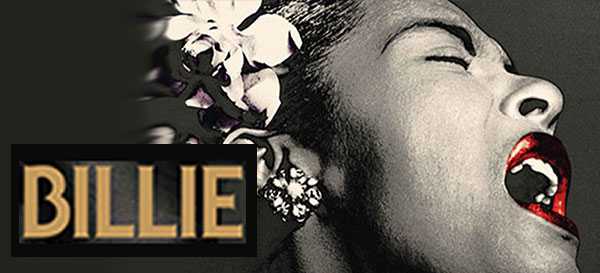 Billie! at South Orange Performing Arts Center
March 1 - April 1, 2021At your convenience
Online
Learn More
Crafted from extraordinary unheard interviews, and restored key performances into color for the first time, BILLIE is the story of the singer who changed the face of American music, and the journalist who died trying to tell it.
BILLIE draws upon hundreds of newly unearthed interviews conducted in the 1970s by late journalist and to-be Holiday biographer Linda Lipnack Kuehl with Jazz luminaries—including Count Basie, Tony Bennett, Charles Mingus and Sylvia Syms—with Holiday's friends and lovers, even with the FBI agents who kept her under surveillance. The film is rich with archival film and photos, with key footage colorized and brought to life as never before.
Raw and unflinching, BILLIE captures an untold story of exploitation, racism, addiction and politics, and offers a rare look at the tumultuous and tragically brief life of the woman behind one of music's most influential artists.
Official Selection
Telluride Film Festival
Palm Springs International Film Festival
Movie Rental Details RENT THIS FILM $12 Rental Fee – After "unlocking" a purchase, you'll have 14 days to start watching. Once you begin, you'll have 72 hours to finish watching.
When you buy a ticket for BILLIE, 50% of the proceeds will go directly to South Orange Performing Arts Center.