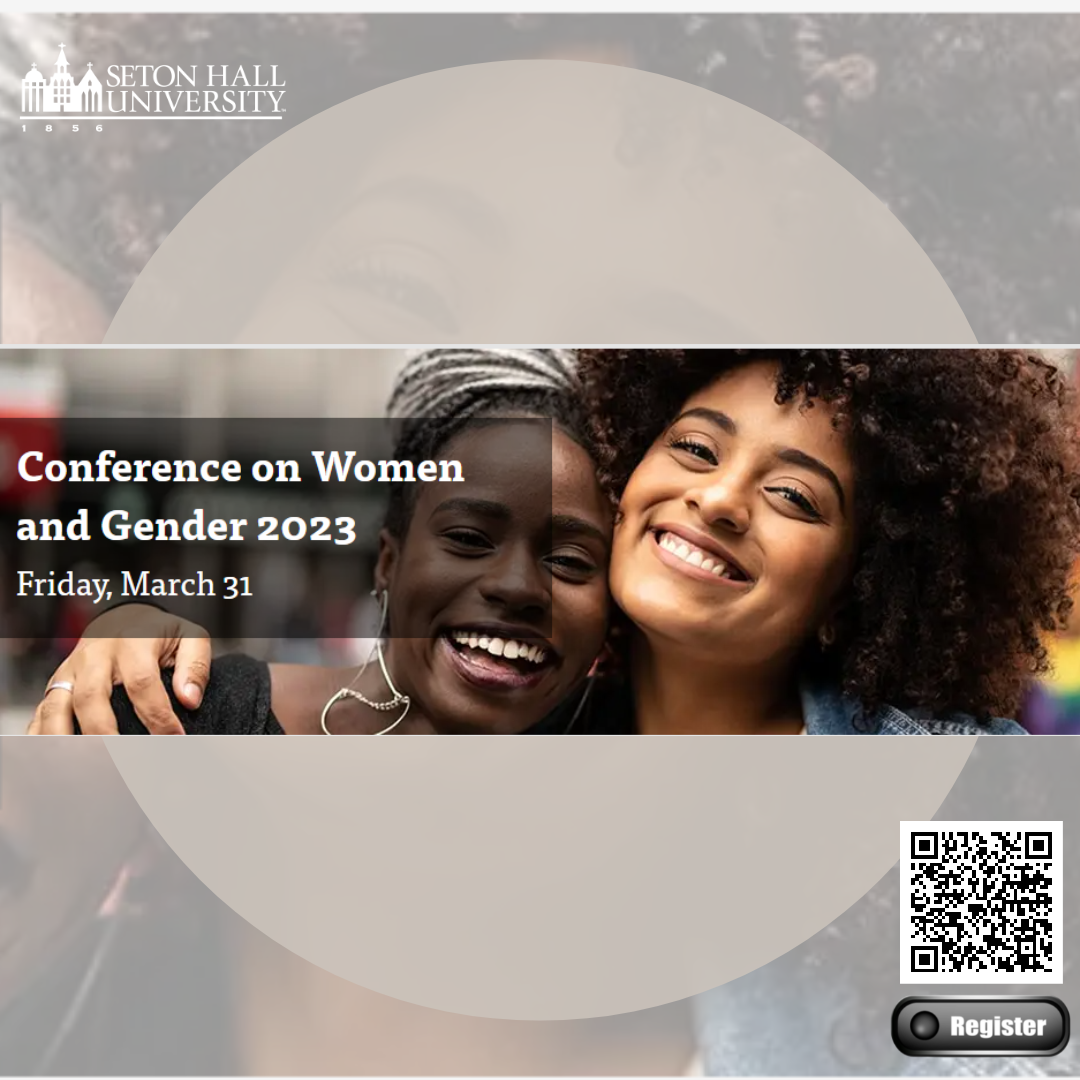 Conference on Women and Gender 2023 at Seton Hall University
Friday, March 31st9am - 4pm (lunch included)
Seton Hall University, 400 South Orange Ave, South Orange in Muscarelle Hall
Learn More
The annual Seton Hall University Conference on Women and Gender will take place on Friday, March 31, 2023, on Seton Hall University's South Orange campus.
Each year, Seton Hall's Conference on Women and Gender offers a collection of exciting sessions that reflect the diversity of perspectives and approaches that characterizes scholarship on women and gender. This year's keynote address will be delivered by Carol Hay, Professor of Philosophy at the University of Massachusetts, Lowell, and author of Think Like a Feminist: The Philosophy Behind the Revolution (W.W. Norton, 2020). The Conference's panels are designed to be accessible to all members of the Seton Hall and South Orange Community, and we hope you will join us for this series of exciting events!
There is no charge for the luncheon, as we want all conference attendees to be able to join us if they so wish. This does, however, impose a considerable expense on our program. We therefore ask that registrants indicate attendance at the luncheon only if they are confident of their ability to attend.