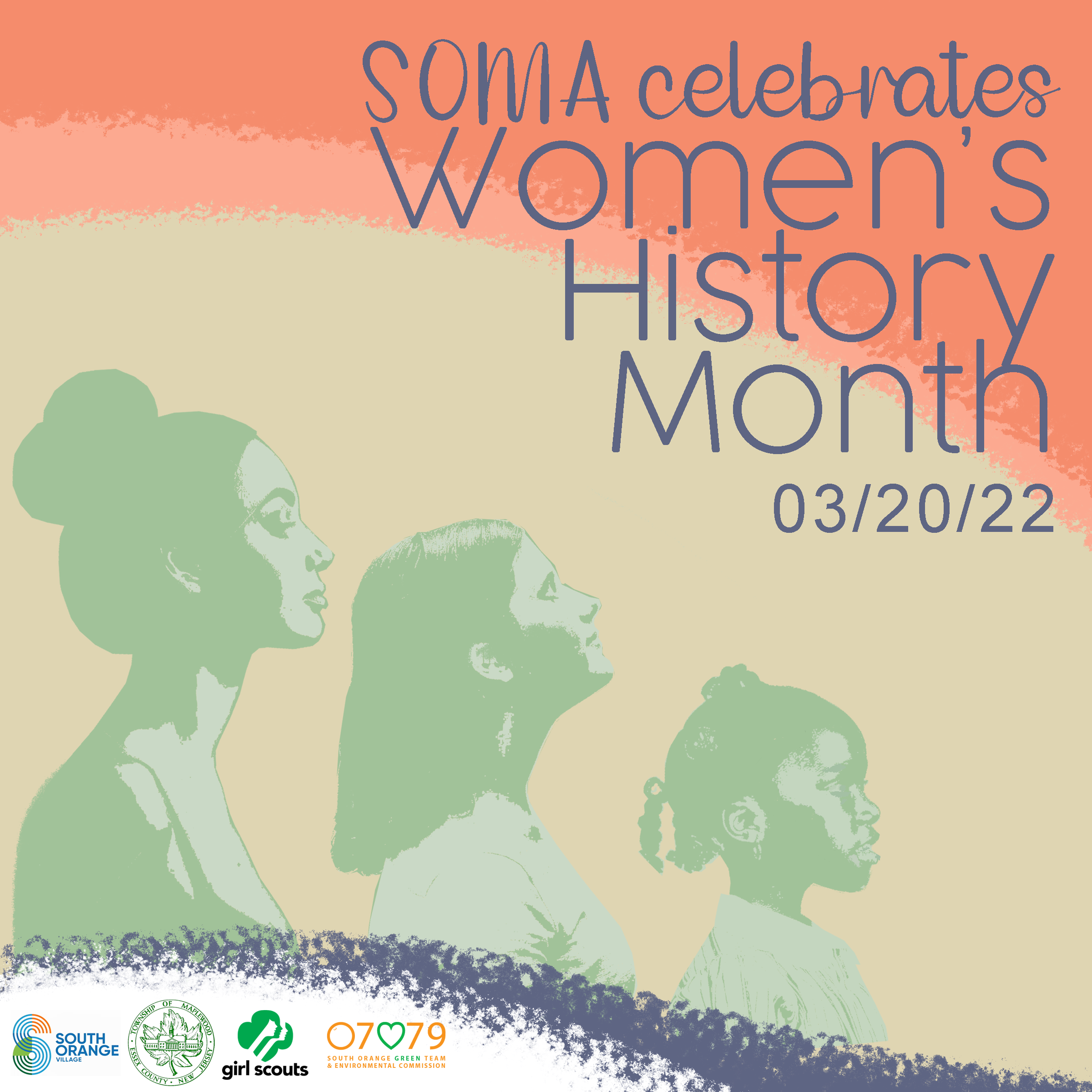 Girl Scouts Day of Service for Women's History Month
2023 Date TBD
Maplewood
Learn More
Information forthcoming on date, time and location. Below is 2022's information:
On Sunday March 20th, from 12:00 pm – 2:00 pm, we'll celebrate not just Women's History Month, but the unique power in women of all ages to motivate their communities to do something to make the world a little better for us all!
This year, we'll be rehabilitating an area at the north end of Chyzowych Field, which is nested right on the border of South Orange and Maplewood. We'll take our inspiration from Lady Bird Johnson (December 22, 1912 – July 11, 2007) who was dedicated to preserving natural space and propagating native plants.
Here's a little about the "Environmental First Lady":
She advocated for the "Highway Beautification Act" which focused on planting flowers alongside the national highway system.
She called attention to the need to preserve important historic parks such as the California Redwoods and the Hudson River in New York by visiting them with the media in tow.
With her support, 200 laws related to the environment passed during Johnson's presidency.
She served for many years on the council of the National Park Service's Advisory Board on National Parks, Historic Sites, Buildings and Monuments.
She founded the National Wildlife Research Center in Austin, Texas, which works to re-establish native plants in natural and planned landscapes.
"My hope for what lies ahead in the field of landscape design—our own and that of the professionals—isn't a revolution against the use of non-natives, but a resolution to educate ourselves about what has worked for Mother Nature through the ebb and flow of time and to put that knowledge to work in the planned landscapes that are everywhere a part of our lives…To me…beautification means our total concern for the physical and human quality we pass on to our children and the future."
– Lady Bird Johnson
We'll put down cardboard to suppress invasive weeds, then cover the cardboard with dirt from our DPW, and finally top it all off with native seeds that are appropriate for March. Please come dressed in long pants, long sleeves, and gardening gloves that can get a little dirty and be prepared to do some manual labor! Start hoarding cardboard, please! And if you have a shovel, a short pronged rake, and or a bucket please LABEL THEM CLEARLY WITH YOUR NAME and bring those, too. Loppers or pruners could also be helpful.
What better way to learn the steps it'll take to transform your own yard than by practical experience. Even a small patch of native plants will make a difference to our pollinators and birds.
We're looking forward to seeing you on Sunday, March 20th!