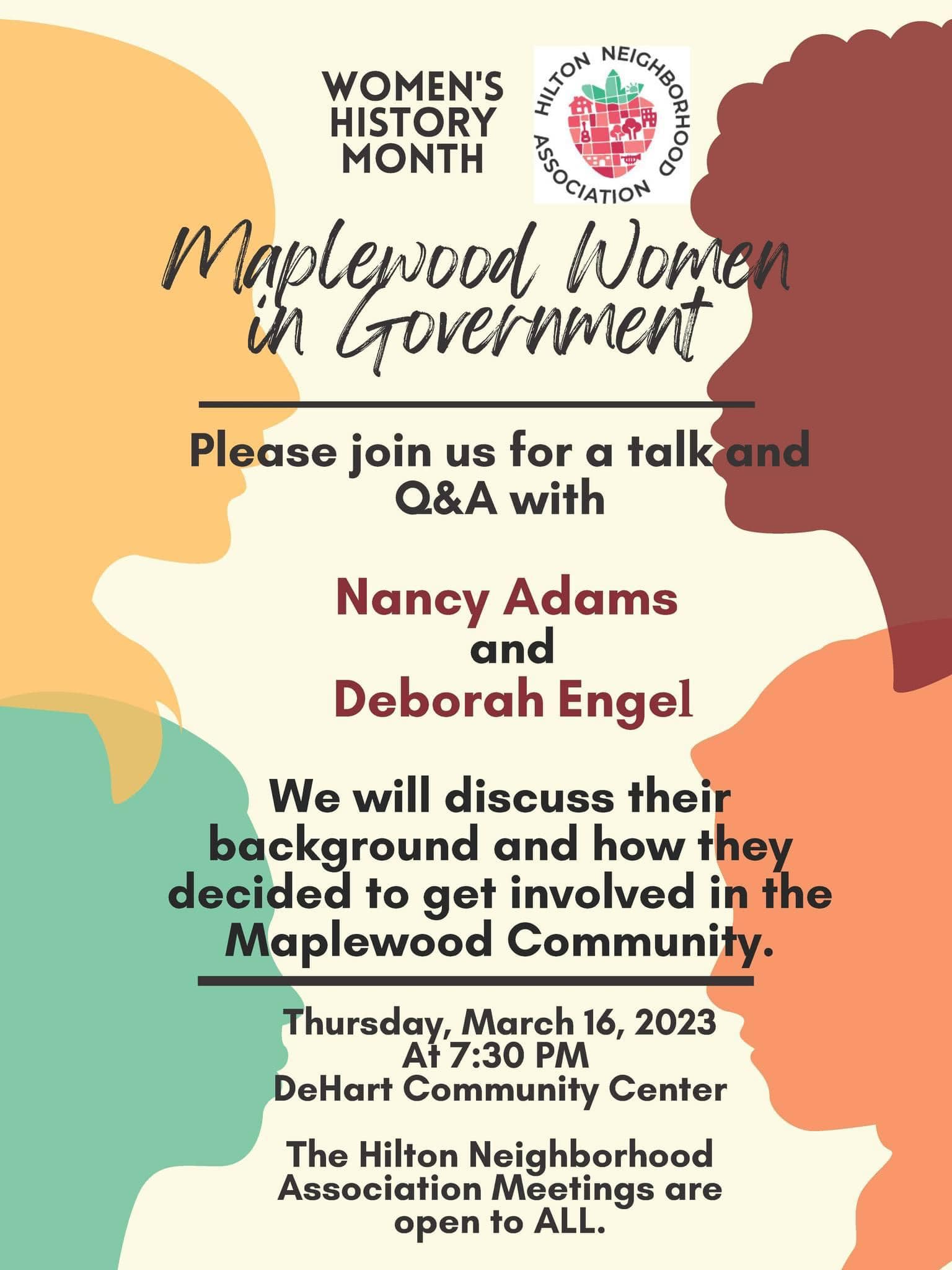 Hilton Neighborhood Association presents WHM Discussion of Maplewood Women in Government
Thursday, March 16, 20227:30pm
DeHart Community Center, 120 Burnett Ave, Maplewood
Learn More
Hilton Neighborhood Association
Women's History Month – Thursday, March 16th, 7:30 pm
For the first time in the Township's history, the governing body is majority women! Please join us for a discussion about women's role on our local governing body and in society as a whole. Guests: Township Committeewomen Nancy Adams, Jamaine Cripe and Deborah Engle.
Info will also available on the Hilton Neighborhood Association's Facebook page
The HNA Meetings are open to all!