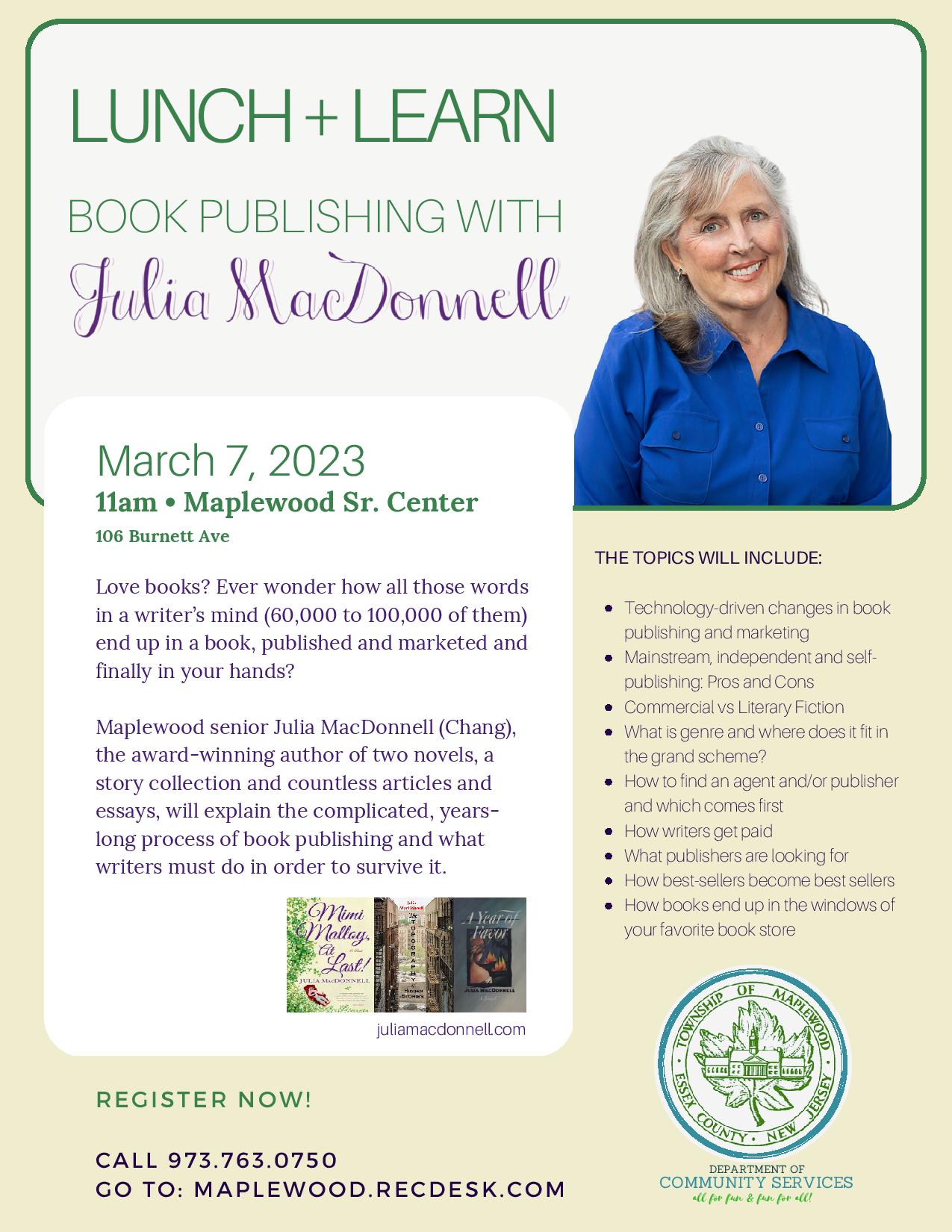 Lunch & Learn with author Julia MacDonnell
Tuesday, March 7th11AM
Maplewood Senior Center, 106 Burnett Ave., Maplewood
Learn More
Love books? Ever wonder how all those words in a writer's mind (60,000 to 100,000 of them) end up in a book, published and marketed and
finally in your hands? Maplewood senior Julia MacDonnell (Chang), the award-winning author of two novels, a story collection and countless articles and
essays, will explain the complicated, years' long process of book publishing and what writers must do in order to survive it.
Topics Include:
Technology-driven changes in book publishing and marketing
Mainstream, independent and self-publishing: Pros and Cons
Commercial vs Literary Fiction
What is genre and where does it fit in
the grand scheme?
How to find an agent and/or publisher
and which comes first
How writers get paid
What publishers are looking for
How best-sellers become best sellers
How books end up in the windows of
your favorite book store
To register for this free program: https://maplewood.recdesk.com/Community/Program