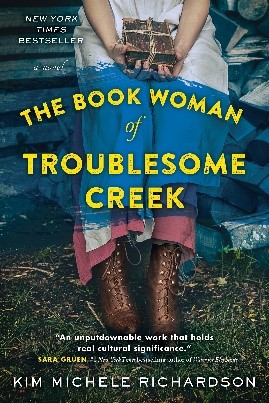 Maplewood Library Presents: The Book Woman of Troublesome Creek
Thursday, March 10, 2022 7:00pm
Virtual
Learn More
Books Now and Then Book Group
Thursday, March 10 at 7 pm (virtual) Register here.
Our Women's History Month title is The Book Woman of Troublesome Creek by Kim Michele Richardson.
This gem of a historical novel features an indomitable heroine navigating a community steeped in racial intolerance. Readers will adore the memorable Cussy and appreciate Richardson's fine rendering of rural Kentucky life.