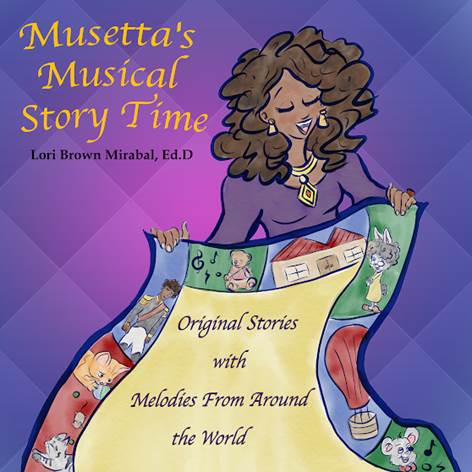 Progressive Theater: Musetta's Stories and Melodies from Around the World featuring Dr. Lori Brown Mirabal
March 5 - 31, 2021
Learn More
March 5th – March 31st, 2021
Progressive Theater will feature Dr Lori Brown Mirabal in a virtual production of MUSETTA'S STORIES AND MELODIES FROM AROUND THE WORLD. 
This virtual production is an adaptation of Dr. M's children's record which was released March 2019. This snug-able listening and visual experience combined classical vocalist Dr Lori Brown Mirabal's enjoyment of teaching music to children with her imaginative stories and lovingly sung performances of original and global songs. This is ideal for story-time everywhere whether at home, in school, in libraries or in children's hospitals. 
Discounts for those who become Members of Progressive Theater. 
Founder/ Artistic Director