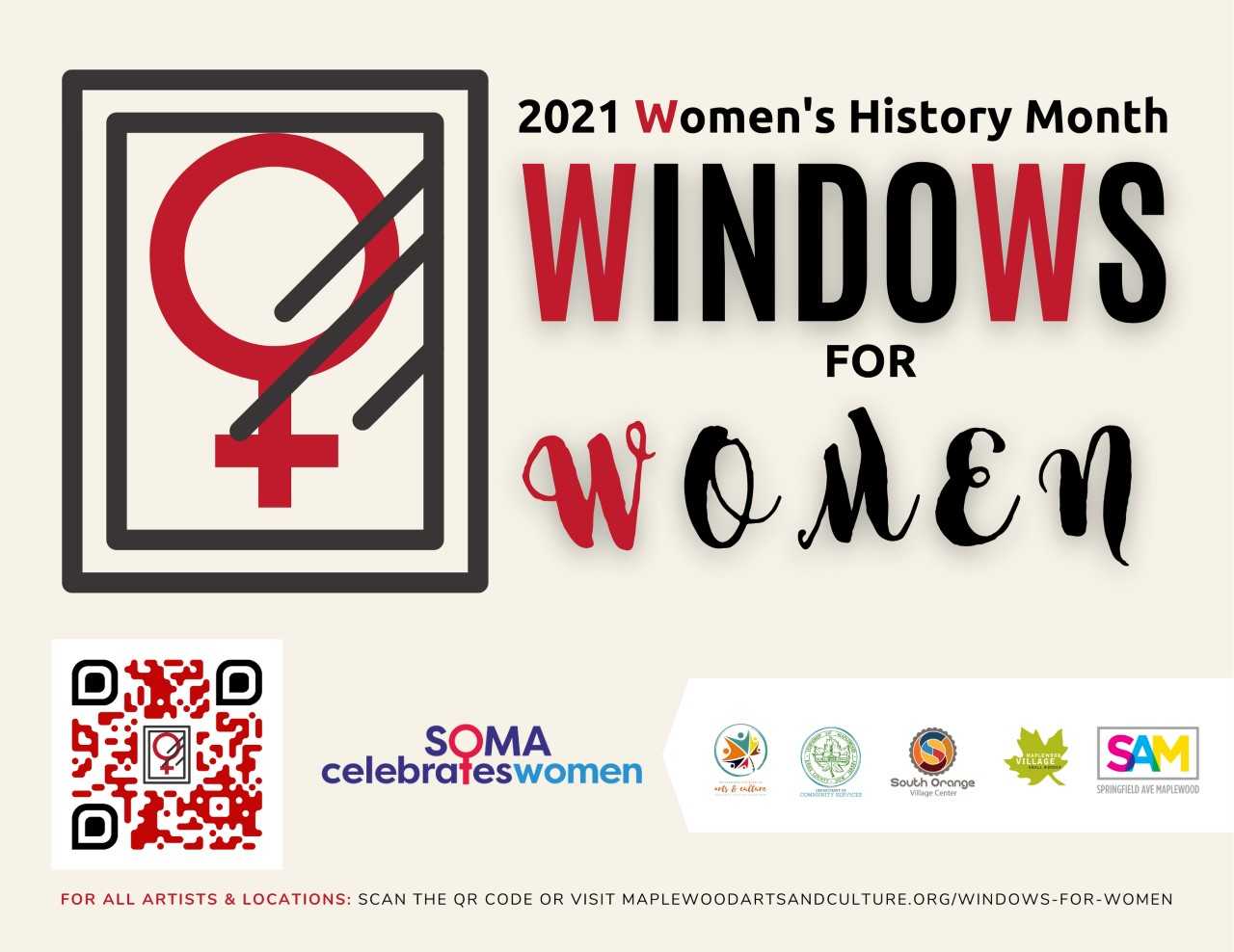 SOMA Celebrates Women Unveils WINDOWS FOR WOMEN
March 1 - 31, 2021
SOMA Businesses' Storefront Windows
Learn More
WINDOWS FOR WOMEN
In honor of Women's History Month, Women Lifting Women is the goal of WINDOWS FOR WOMEN, where Women business owners in Maplewood & Souoth Orange's business districts will showcase the Works of local Women artists.
WINDOWS FOR WOMEN is a Wonderful Way for residents and guests to enjoy community-wide Window galleries featuring female visual artists, while at the same time support SOMA merchants.
In addition, both artists and merchants will cross-promote on social media for a Win-Win for everyone. #WindowsforWomen
For all Artists & Locations:
Beginning March 1, 2021 scan the QR Code or visit www.maplewoodartsandculture.org/windows-for-women
Click here to download map of Windows for Women.