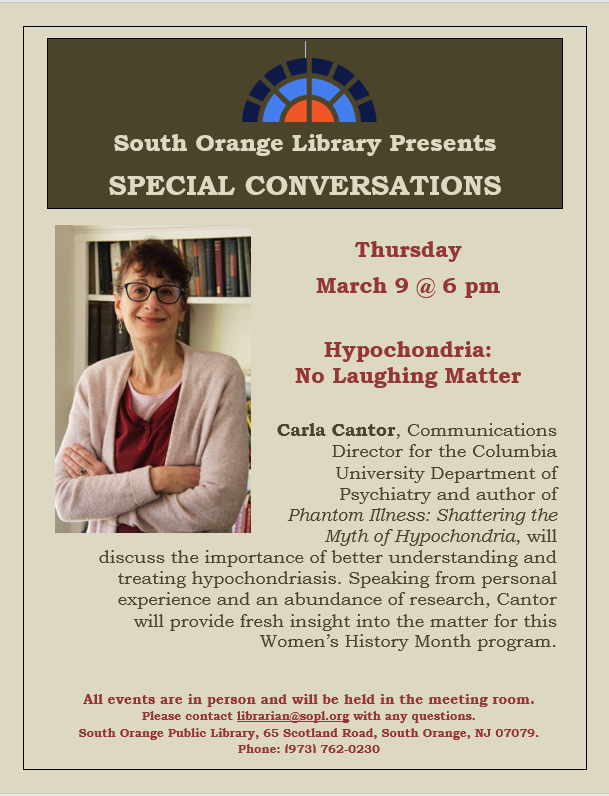 Special Conversations with Carla Cantor
Thursday, March 96pm - 7pm
SO Public Library, 65 Scotland Rd., South Orange
Learn More
Join us for this discussion, held in person at the South Orange Library.
Guest Speaker: Director Of Communications, Columbia Psychiatry and the New York State Psychiatric Institute
Topic: Hypochondria: No Laughing Matter
Carla Cantor, Communications Director for the Columbia University Department of Psychiatry and author of Phantom Illness: Shattering the Myth of Hypochondria, will discuss the importance of better understanding and treating hypochondriasis. Speaking from personal experience and an abundance of research, Cantor will provide fresh insight into the matter for this Women's History Month program.
Event is held in person and will be held in the meeting room. Contact Librarian@sopl.org with any questions. 973-762-0230