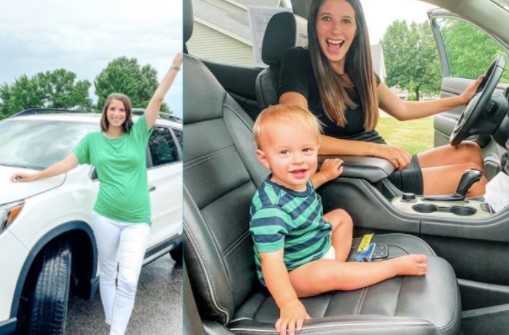 The Car Mom: Kelly Suntrup, Mom of Two Under Two, Who Grew Up in the Car Business, Brings Her Perspective to the Car Buying Experience — Narrowing Your List, Top Picks, Negotiating and More
Tuesday, March 9, 20218pm - 9:30pm
Online
Learn More
The Car Mom: Kelly Suntrup, Mom of Two Under Two, Who Grew Up in the Car Business, Brings Her Perspective to the Car Buying Experience — Narrowing Your List, Top Picks, Negotiating and More
Tuesday, March 9, 8pm – 9:30pm, Online, $10 with Membership For SOMA Families Meetup Members Only
SOMA Families Meetup and Carol Mahida
https://www.somafamilies.org/
Kelly Suntrup, also known as The Car Mom, grew up in the car business. She's also a mom of two children under two and brings her perspective to the car buying experience. Kelly will discuss everything from how to narrow down your list, her top picks, negotiating, and much more.
SOMA Families members pay only $10. SOMA Families subsidizes the event cost to offer members this discounted price. To attend this event, you must check out here to reserve your spot:
https://www.somafamilies.org/pay/carmom
We are a welcoming and inclusive community of parents and caregivers from South Orange and Maplewood (and the bordering towns of East Orange, Hillside, Irvington, Livingston, Millburn, Newark, Orange, Short Hills, Springfield, Union and West Orange). We embrace all types of families and value diversity. Whether you are a stay-at-home or working parent, SOMA Families offers social events and supportive groups for you, your family, and your caregiver. Most of our events occur in South Orange and Maplewood (aka SOMA!). We like to get together for playdates, outings of all types, adult-only events, social services, book clubs, family events and just about anything else.

All members who join the group are welcome to submit and host events. Additionally, the SOMA Families board negotiates discounted activities at local venues, and hosts a weekly new moms coffee, an annual spring party, fall party, and swap event.

We look forward to meeting you and your family soon!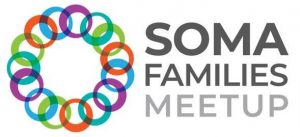 HOW TO JOIN: 
http://somafamilies.org/how-to-join