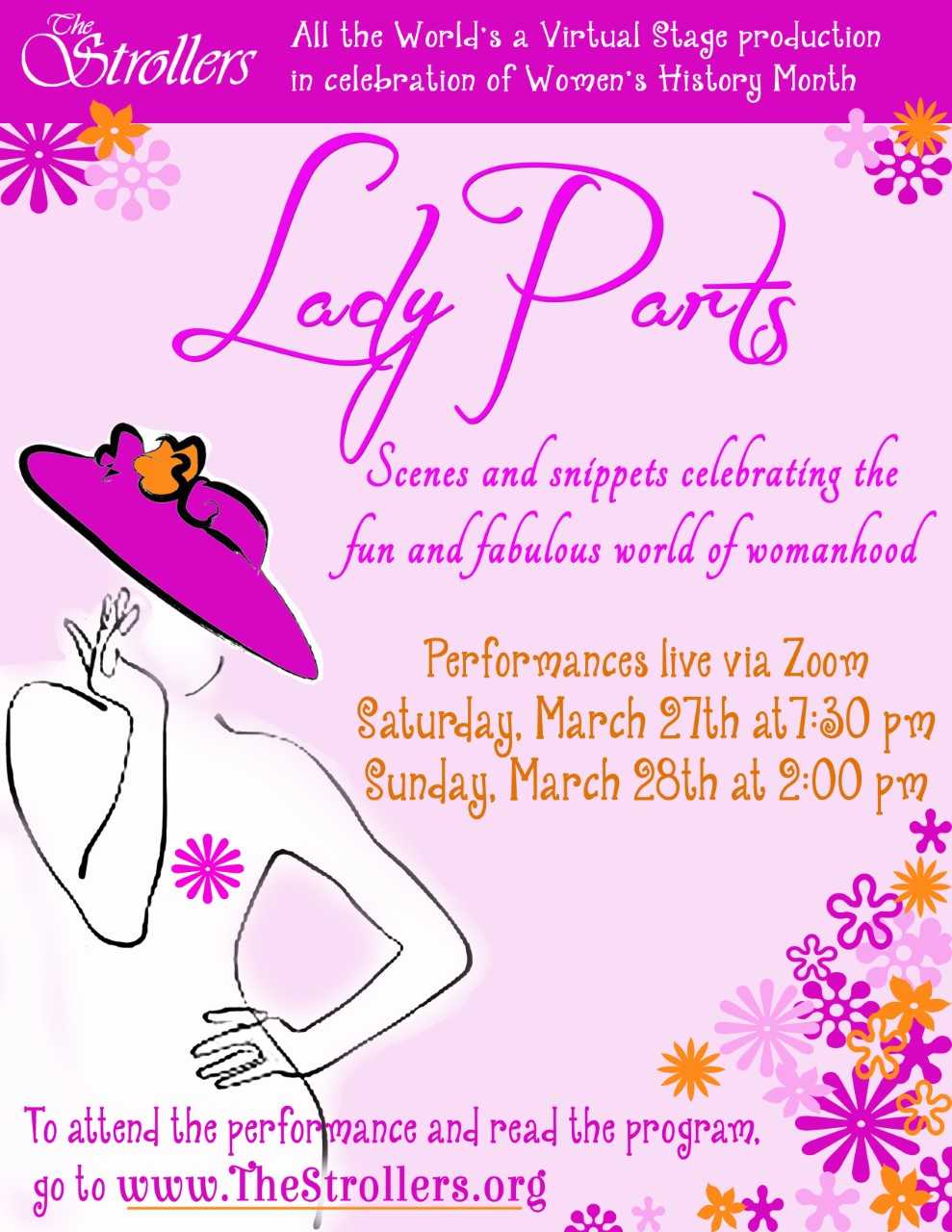 The Strollers Community Theater is proud to present… Lady Parts!
March 27 & 28, 20217:30pm on the 27th and 2:00pm on the 28th
Zoom
Learn More
The Strollers community theater is proud to present…
Lady Parts!
A fun and fabulous theatrical program featuring scenes and monologues performed by and about women.
In honor of Women's history month, The Strollers is proud to show off its…
LADY PARTS!
Scenes and snippets celebrating the fun and fabulous world of womanhood
Saturday, March 27, at 7:30pm, Zoom
Sunday, March 28, at 2:00pm, Zoom
Admission is free, but donations are gratefully accepted.
To attend the show and read the program, go to www.TheStrollers.org