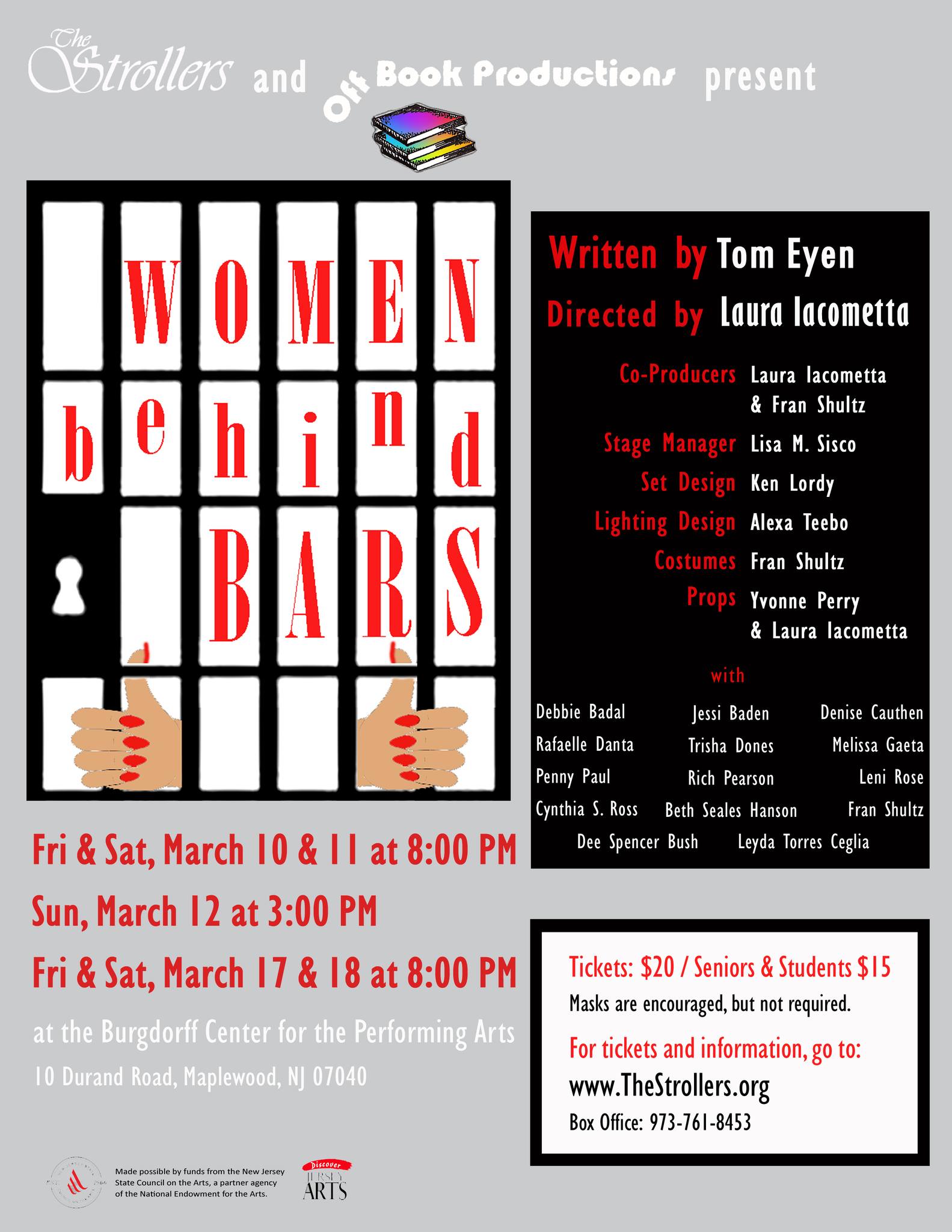 The Strollers Presents: Women Behind Bars
Fridays & Saturdays March 10, 11, 17, 18 and Sunday, March 12th8pm on Fridays & Saturdays and 3pm on Sunday
Burgdorff Center for Performing Arts, 10 Durand Rd., Maplewood
Learn More
The Strollers presents "Women Behind Bars" by Tom Eyen. Women Behind Bars is a camp black comedy play parodying the prison exploitation films produced by Universal, Warner Bros. and Republic Pictures during the 1950s.
"Sex is rampant and comically cheerful!… A delirious evening of Grade-A tomfoolery!"- The New York Times
"Hysterically, paradoxically, fascinatingly, diabolically funny!"-New York Daily Newsday
Directed by Laura Iacometta. Produced by Laura Iacometta and Fran Schultz
At the Burgdorff Center for Performing Arts, 10 Durand Rd., Maplewood
Fridays & Saturdays, March 10th & 11th and 17th & 18th at 8pm, Sunday March 12th at 3pm
Tickets: Adults $20, Seniors & Students $15
For more information and tickets go to www.TheStrollers.org or call the Box Office at 973-761-8453.