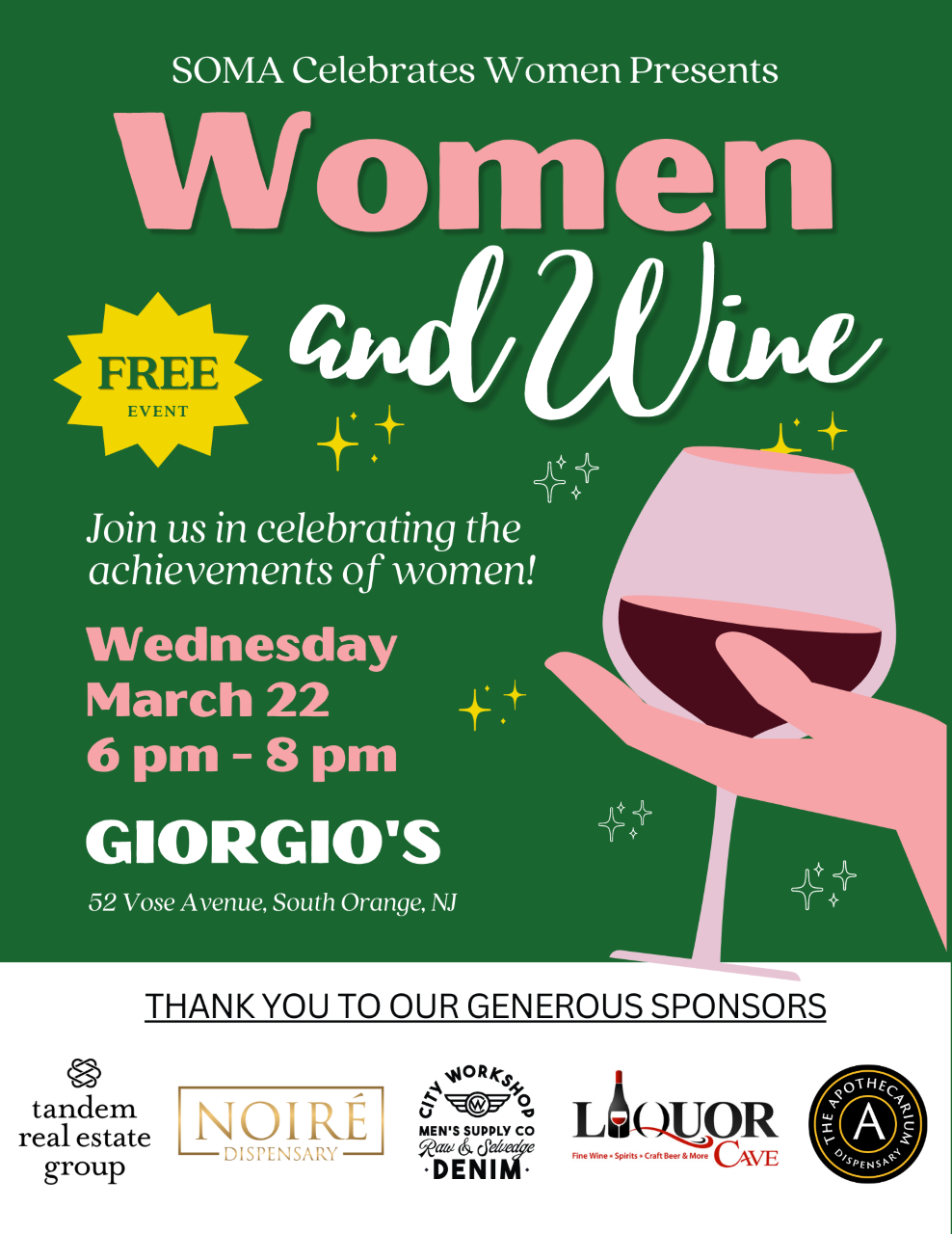 Women and Wine
Wednesday, March 22nd6pm-8pm
Giorgio's Ristorante, 52 Vose Ave., South Orange
Learn More
Join us for Wine and Food at Giorgio's on Wednesday, March 22nd from 6-8pm to celebrate ourselves and women all over the world! Giorgio's fabulous woman co-owner, Janet, will be providing delicious food for us and white & red wines will be served, so come thirsty and hungry!! Food & Wine courtesy of our wonderful sponsors!
Thanks to our amazing sponsors!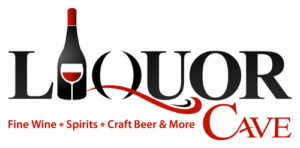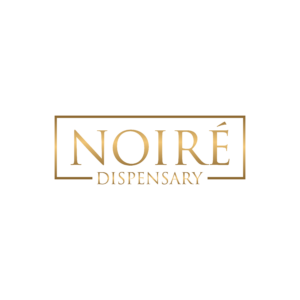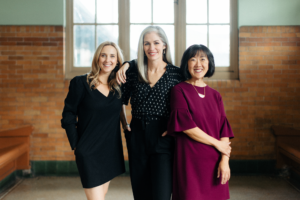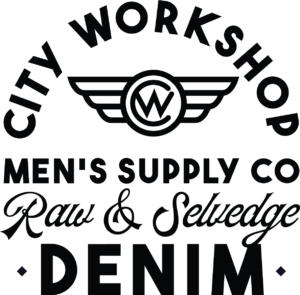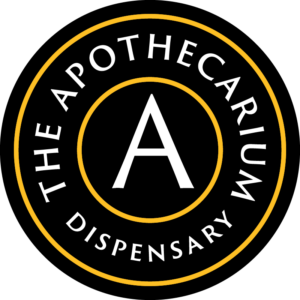 About our sponsors:
Liquor Cave is a Fine Wine, Spirits, and Craft Beer experience destination store on Springfield Ave in Maplewood offering a wide variety of fine wines, beers and spirits.
The Apothecarium is the first medical and then adult-use dispensary in Maplewood. The Apothecarium wants their guests to have a great experience inside the store, and to feel knowledgeable and empowered when they get home and use their products. Their dispensaries are known for emphasizing education and customer service for users of all experience levels. They pride themselves in providing the best service and having the best selection of product for our medical patients and recreational customers.​
Noire Dispensery is a minority- and female-owned family cannabis business in the heart of Maplewood Village run by a husband-and-wife team. They have years of experience operating their CBD businesses in Maplewood and Denville while simultaneously being heavily involved in the communities. The mission of Noiré Dispensary is to discover, inform about, and provide premium cannabis products. Noire wants to help change the stigma of cannabis and encourage people to educate themselves on all the benefits cannabis has to offer. Their customers love their easy-to-shop website which features a broad range of superior-quality cannabis products. The retail store offers an inviting, warm, bright, and friendly environment, filled with premium products, a relaxing buyer experience, and helpful customer care representatives to assist in choosing the right product for every wellness or beauty concern.
Tandem Real Estate Group stands out in the crowded world of real estate by grounding themselves in integrity, excellence, and truly outstanding client care. And laughter. Gotta have laughter.
Looking out for their clients' best interests first, at all times, and being meaningfully and authentically rooted in our communities has placed them in the top 1% of all agents in Essex County. They have helped numerous buyers get into the homes of their dreams and sellers move onto their next chapters with the best possible profit. They are a tight-knit team, committed to multiplying our efforts rather than dividing. Tandem's approach and expertise are second to none and they look forward to helping you with your real estate goals! tandemnj@compass.com
City Workshop, 104 Baker St in Maplewood Village, was conceived when owners Roger & Josefina decided to leave their corporate jobs behind and open a local men's (and now women's too) shop. They  created a men's casual lifestyle shop, that's a cool place where men could feel comfortable purchasing the highest quality products that are otherwise uncommon in availability; last year, they expanded to provide the same for women. Using a holistic approach, they started with denim which has been an American staple for over 100 years. They began to source brands whose collective stories resonated with Roger & Josefina on many levels such as quality, detail, craftsmanship, civic duty and environmental consciousness. City Workshop started with American made products and then expanded globally. The result is a highly curated shop of updated timeless pieces.