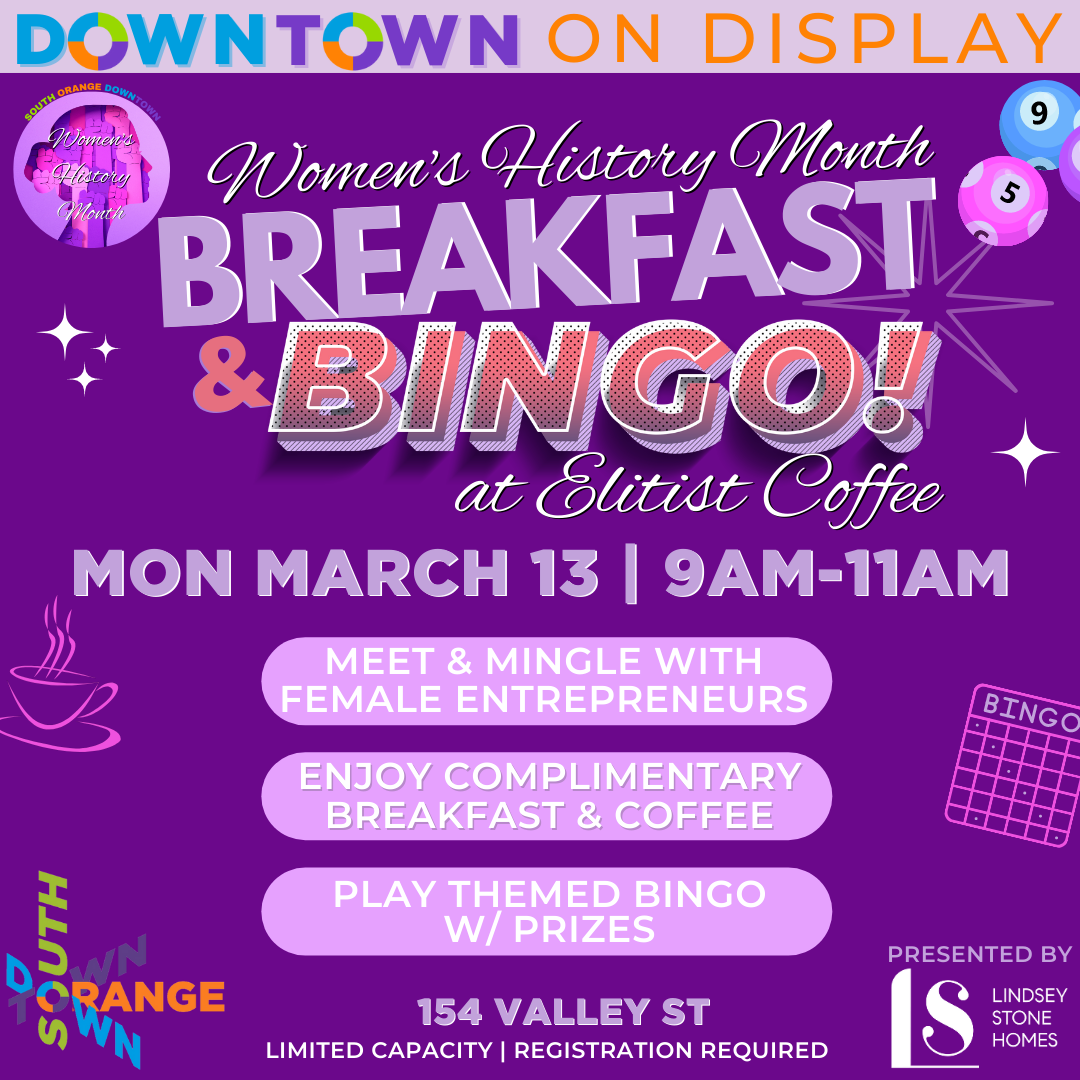 Women's History Month Breakfast & Bingo
Monday, March 139am - 11am
Elitist Coffee, 154 Valley St, South Orange
Learn More
Monday, March 13th | 9AM-11AM
Women's History Month Breakfast & Bingo
Elitist Coffee – 154 Valley St
Cost: Free
Join South Orange Downtown in celebrating the female entrepreneurs in our community. All are welcome to participate in this free event at Elitist Coffee (165 Valley St) on Monday March 13th from 9AM-11AM. Meet and mingle with female entrepreneurs and members of the community, enjoy a complimentary breakfast and drink provided by Elitist Coffee and play a female entrepreneur edition of bingo with prizes from local businesses. This event is proudly presented by lead sponsor Lindsey Stone of Lindsey Stone Homes. Limited capacity. Registration is required. Please use this link to register and pre-order your breakfast.