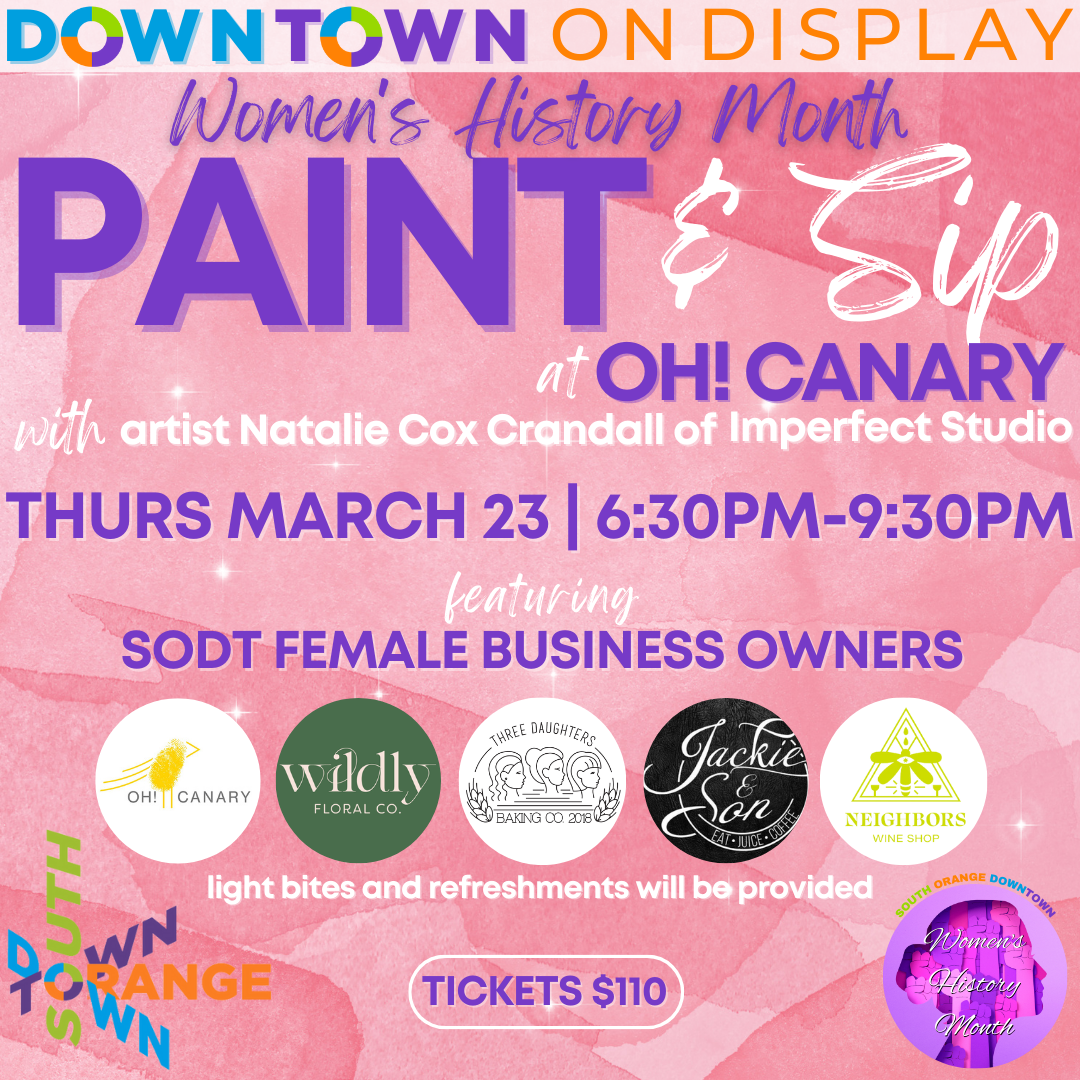 Women's History Month Paint & Sip
Thursday, March 236:30 - 9:30pm
Oh! Canary - 165b Valley St, South Orange
Learn More
Thursday, March 23 | 6:30PM-9:30PM
Women's History Month Paint & Sip
Oh! Canary – 165b Valley St
Cost: $110
South Orange Downtown is partnering with 5 female owned businesses for this exciting workshop to celebrate Women's History Month. Enjoy a paint and sip class featuring local female artist Natalie Crandall (imPerfect Studio) who will guide participants in how to observe real flowers (provided by Wildly Floral) using acrylic paints inside a one of a kind frame. All materials will be provided. During this 3- hour experience you'll not only paint and learn, but also enjoy snacks, treats and wine from Jackie and Sons, Three Daughters Baking and Neighbors Wine Company. Limited capacity. Tickets are required. Please use this link to purchase tickets.