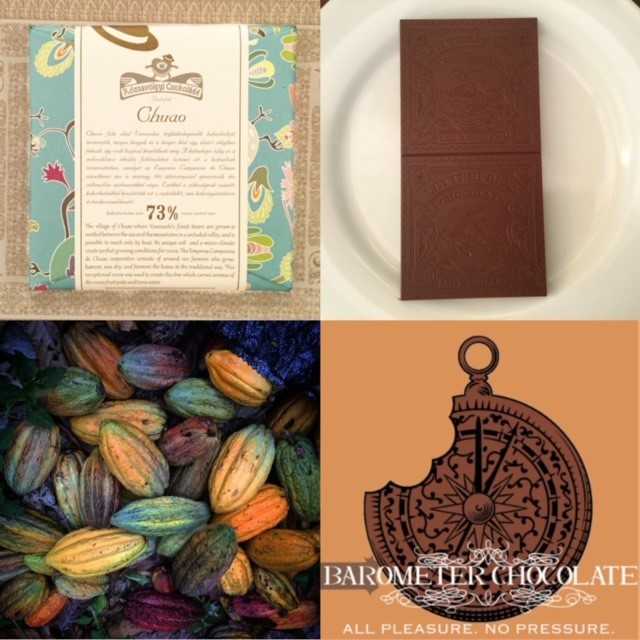 Women's Work: A Tasting Celebrating Women in the Chocolate Industry
Thursday, March 25, 20217:30pm
Zoom
Learn More
Women's Work: A Tasting Celebrating Women in the Chocolate Industry
Thursday, March 25 at 7:30pm Via Zoom
This Barometer Chocolate Virtual Chocolate Tasting in honor of Women's History Month is a delicious opportunity to relax, connect, learn, and enjoy tasting exquisite chocolate in community. Tune into your senses and immerse yourself in the aromas, textures, tastes, colors and intricacies of fine flavor cacao by sampling award-winning craft chocolate bars from all over the world.
Join Nadine Kerstan, certified Chocolate Sommelier, judge for the International Chocolate Awards, and owner of the online boutique, Barometer Chocolate, as she guides you through a savoring experience of 4 award-winning bean-to-bar chocolates of exquisite "craftsWOMANship." This tasting will be unique as it shines a spotlight on cacao that was harvested, fermented or crafted by women. Making its debut during this tasting will be the gorgeous artistry of Ade Badejo, local bean-to-bar chocolate maker of Verity Chocolate.
In this one-of-a-kind and luscious experience, you'll learn about the art of mindfully tasting chocolate and increase your enjoyment and knowledge about this "food of the gods" during a 60-minute, delightful and celebratory Zoom workshop. Wine, spirit and inspired edible pairing suggestions will be offered for those who care to play and create!
This Virtual Tasting is available to you in two formats:
Individual Portion (for One Participant): $35 for local pick-up or delivery to SOMA
Or
Half Bars (for up to Two Participants): $60 for local pick-up or delivery to SOMA
For more information or to register for this event, please contact Nadine Kerstan: Nadine@barometerchocolate.com