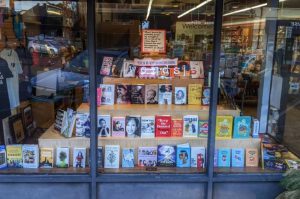 Women's History Month Book List
Inspiration for Our Young Ones, Our Youth & Ourselves
Month of March and Beyond
Selections curated by: Maplewood & South Orange Librarians, and Resident and Editorial Director of Oprah's Book Club Leigh Haber
[words] Bookstore has these titles in stock, just call them to order yours!
Adults:
Broadband: The Untold Story of the Women Who Made the Internet by Claire Evans
My life on the Road by Gloria Steinem
Old in Art School by Nell Painter
Rise of Rocket Girls: The Women Who Propelled Us, From Missiles to the Moon to Mars by Nathalia Holt
Vanguard: How Black Women Broke Barriers, Won the Vote and Insisted on Equality for All by Martha S. Jones
Youth and Kids:
All the Way to the Top: How One Girl's Fight for Americans with Disabilities Changed Everything by Annette Bay Pimentel
Brown Girl Dreaming by Jacqueline Woodson
Modern HERstory: Stories of Women and Nonbinary People Rewriting History by Blair Imani
Muslim Girls Rise: Inspirational Champions of Our Time by Saira Mir
Private Cathay's Secret by Rebecca O. Hayes
Ruth Bader Ginsberg: The Case of RBG vs. Inequality by Jonah Winter
Books available at Maplewood and South Orange Libraries and [words] Bookstore
Women's History Month Book Display Collection with Online Selection, Month of March, 179 Maplewood Ave. Window Display & Website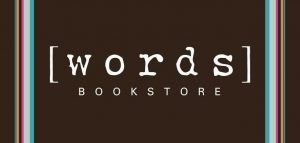 [words] is your local, independent, award-winning
bookstore in Maplewood, New Jersey
www.wordsbookstore.com
Women's History Month Book Picks
179 Maplewood Avenue
Maplewood, NJ 07040
info@wordsmaplewood.com
973-763-9500
What makes [words] special is their mission:
engaging readers of all ages and interests,
welcoming patrons and employees with autism
[words] has hired over 100 young people with autism
as part of their vocational training program.