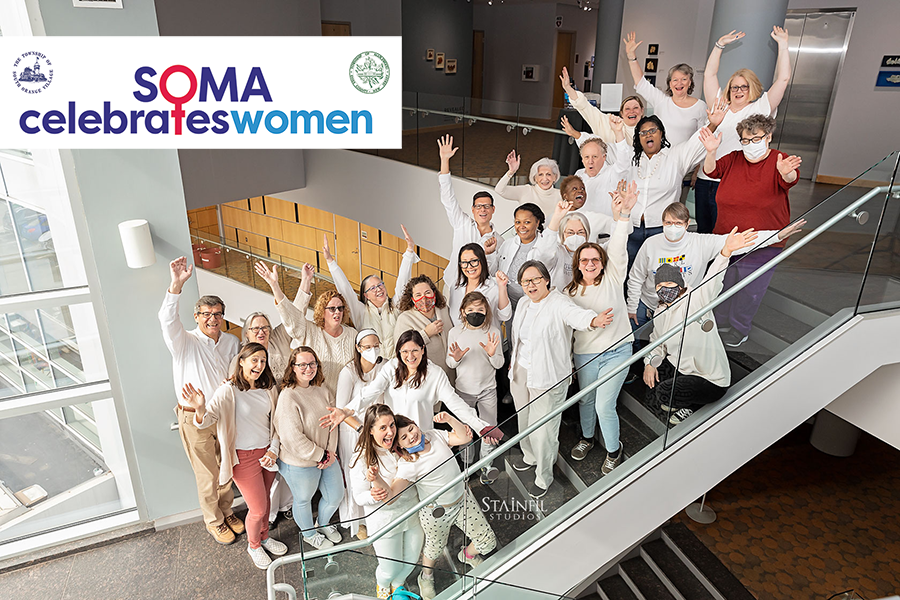 In March, 2022 South Orange and Maplewood honored Women's History Month with wonderful celebrations. Thank you to everyone who organized events and who participated in celebrations. See you in March, 2023!

SOMA Celebrates Women
Join us as we honor the lives and achievements of women this March featuring a series of events geared towards education, empowerment, support and solidarity as we amplify women's voices to the honor the past, inform the present and inspire the future.
Elected officials in Maplewood and South Orange, in partnership with township departments, divisions, and organizations, join with local business districts to celebrate the achievements of women. "We invite residents to celebrate our mothers, daughters, sisters, educators, mentors and friends" said Maplewood Township Committeewoman Nancy Adams, "our two-town leadership is filled with support for the contributions of women throughout the years and especially today! Women are carrying the weight life in "sheroic" ways: juggling their careers, families, homes, elderly parents, and their children's education and futures."
Sheena Collum, first woman to hold the title of Village President in South Orange, is proud that SOMA will honor our women in a variety of ways. "Our goal is to elevate, empower, support and showcase women throughout our community in our two towns."
Special thanks for our main sponsor for 2022 Women's History Month, Terrascend and The Apothecarium Dispensary on Springfield Ave in Maplewood.