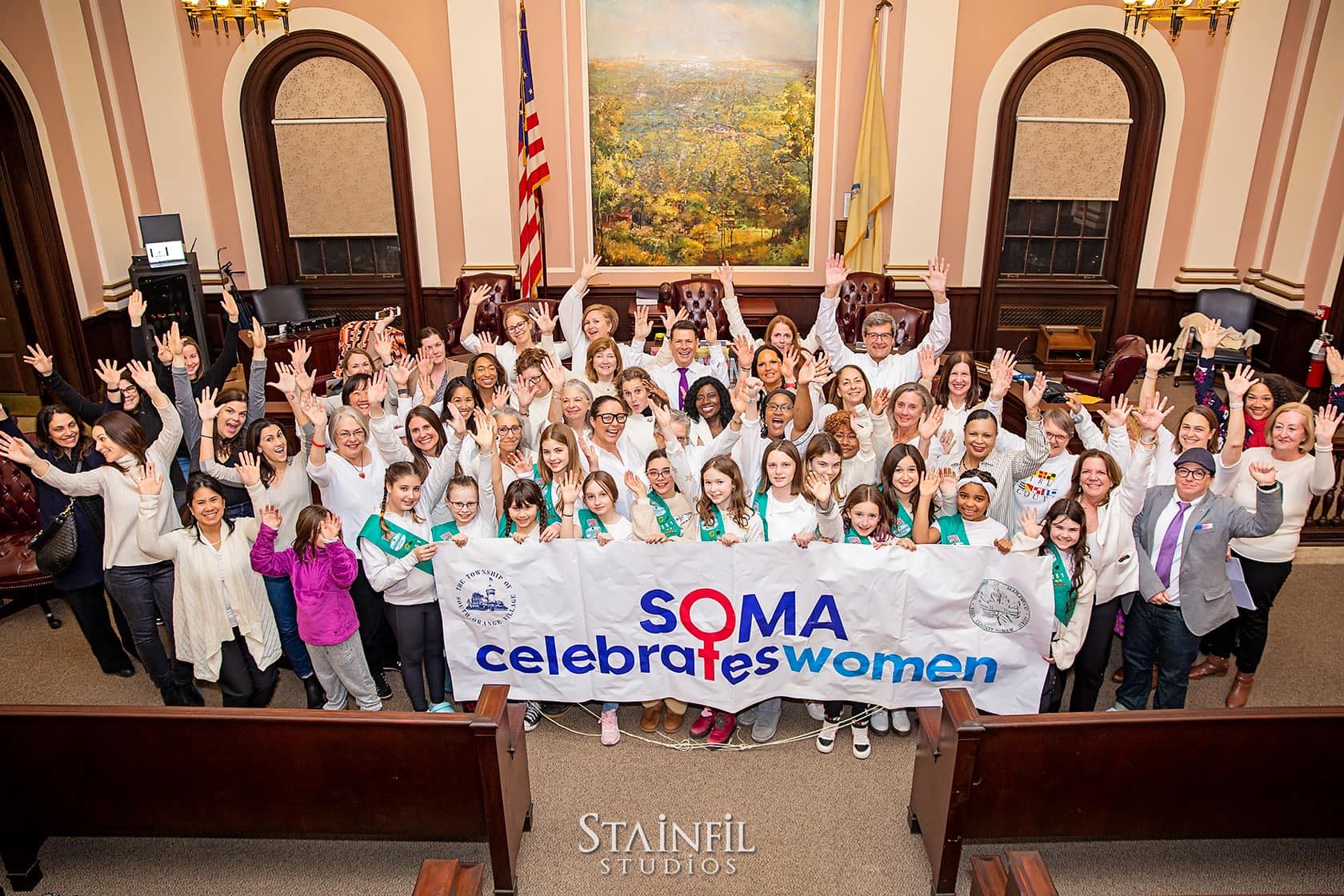 In March, 2023 Maplewood and South Orange will honor Women's History Month with celebrations. Stay tuned for updated information on this and both townships' websites and follow us on Facebook and on Instagram!

SOMA Celebrates Women
Join us as we honor the lives and achievements of women this March featuring a series of events geared towards education, empowerment, support and solidarity as we amplify women's voices to the honor the past, inform the present and inspire the future.
We honor women because for far too long women have been treated as "less than" in our society and all over the world. Recognizing the heroic work of women and annually marking and acknowledging Women's History Month is important for all women and for women of the future. Let's not forget the sacrifices and achievements of women against far bigger odds than many men. Happy Women's History Month!!
Elected officials in Maplewood and South Orange, in partnership with township departments, divisions, and organizations, join with local business districts to celebrate the achievements of women. "We invite residents to celebrate our mothers, daughters, sisters, educators, mentors and friends" said Maplewood Township Committeewoman Nancy Adams, "our two-town leadership is filled with support for the contributions of women throughout the years and especially today! Women are carrying the weight life in "sheroic" ways: juggling their careers, families, homes, elderly parents, and their children's education and futures."
Sheena Collum, first woman to hold the title of Village President in South Orange, is proud that SOMA will honor our women in a variety of ways. "Our goal is to elevate, empower, support and showcase women throughout our community in our two towns."
Thank you to our main sponsor: